Transformative effects upon the Future of IoT, Blockchain and Artificial Intelligence on Cloud Computing (Part-2)
Content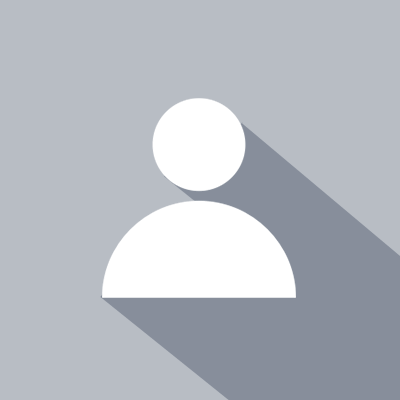 In part-1 of this blog, we have discussed cloud computing, the evolution of computing paradigms, technology, and the basics of IoT, Blockchain, and Artificial Intelligence. Moving further, we will discuss the future impact of new paradigms and technologies on cloud computing with open challenges and new trends.
---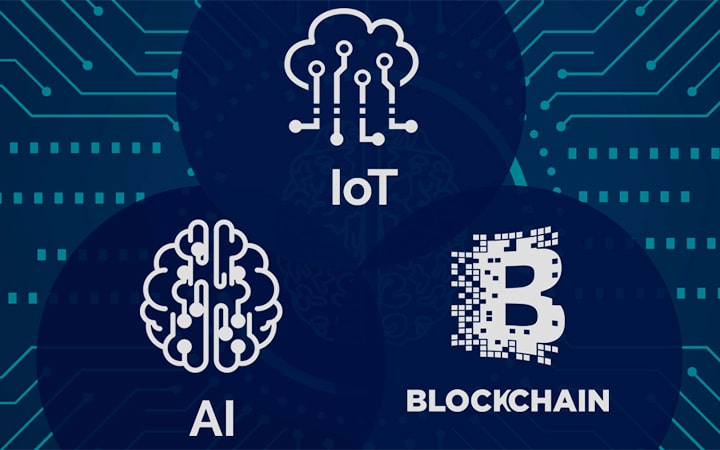 Introduction
In part-1 of this blog, we have discussed cloud computing, the evolution of computing paradigms, technology, and the basics of IoT, Blockchain, and Artificial Intelligence. Moving further, we will discuss the future impact of new paradigms and technologies on cloud computing with open challenges and new trends.
Cloud computing is rapidly evolving, and many researchers and academicians are actively striving to solve the challenges that exist within the cloud computing sector. The below image shows the emerging research areas.
1. QoS and SLA
The QoS (Quality of Service) plays an important challenge for cloud computing systems. Parameters such as execution time, cost, scalability, elasticity, latency, reliability, etc., can measure the computing system's performance at runtime. QoS parameters are defined using the Service Level Agreement (SLA), an official document signed between cloud user and provider based on different QoS parameters. QoS is progressively important when comprising cloud services because damaging QoS in one of the services can hazardously affect the QoS of a whole computing system. Therefore, the future of next-generation computing systems depends on the QoS-aware resource management mechanisms, which can identify and satisfy the QoS requirements of the computing system. 
Open Challenges and Trends: 
There is a need to determine the trade-off among different QoS requirements due to the wide range of IoT applications running on cloud computing systems using AI-based supervised/unsupervised learning techniques or prediction models.

Applications should provide optimum QoS and SLA characteristics with minimal overhead for maintaining data integrity with blockchain.  
2. Fog Computing
Fog computing is a distributed computing paradigm that sits between IoT devices and cloud data centers as an intermediary layer. Fog can never replace the cloud completely as we still need the cloud to handle big or complex data problems. Fog generally provides a resource-rich middle layer between the end devices and the cloud system to meet the objectives. It serves as a link between the end user and the cloud system.
Open Challenges and Trends:
Generic interfaces are required for fog gateways to interacting with many IoT devices.

Blockchain APIs must be able to execute on fog/edge nodes with limited resources.

State-of-the-art AI techniques can be used for proper task scheduling in heterogeneous fog environments. 
3. Energy Management
This trend of collecting data and increasing its volume has forced the computation. Thus, the power consumption capabilities of Cloud platforms also extremes. There has been an increase in the electricity consumption of cloud data centers by about 20% to 25% every year. Due to this, a turn has been observed towards distributed computing, resulting in the increasing popularity of Fog and Edge Computing platforms. The shift from centralized Cloud-based computing to edge devices and networks immensely helps reduce latency, improve Spectral Efficiency (SE), and increase cost-effectivity. 
Open Challenges and Trends:
Enhanced data encoding algorithms for lower bandwidth usage and more energy-efficient communication in data-intensive IoT devices. 

The blockchain should be designed to allow for energy-constrained execution. 

Using revolutionary AI-driven methodologies for more efficient task and resource scheduling that is thermally aware.
4. 5G and Beyond
One of the most effective solutions for meeting the capacity and connectivity demands of the fifth-generation (5G) cellular system is dense network deployment. 5G is the next generation of cellular mobile communications, following 4G (LTE/WiMax), 3G (UMTS), and 2G (GSM). 5G is expected to provide high-speed data rates, reduced latency, reduced energy consumption, effective cost, enhanced system capacity, and massive simultaneous device connectivity. In addition, the advent of 5G and cloud computing will enhance the capacity, functionality, and flexibility of network operators to offer a new range of services.
Open Challenges and Trends:
The boosting computation-intensive applications in the IoT era, along with the growing number of mission-critical tasks in emerging 5G networks, is the main bottleneck in the design of real-time communication systems. 

5G networks need to use Blockchain technology to deliver secure communication. 

Data analytics on the massive amount of data collected from the massive number of sensors in the Industrial IoT use cases can be managed cost-effectively using 5G based Artificial systems. 
5. Bitcoin Currency
Blockchain was originally developed for digital currency Bitcoin and proposed as a solution for the settlement of Transactions. However, blockchains like Bitcoins and Ethereum offer a new paradigm to run distributed applications.
Blockchain provides some essential features for constructing a distributed cloud. When compared with cloud computing, blockchain only has limited computing resources to execute distributed applications. Combining blockchain and cloud to establish the blockchain-based distributed cloud can bring new benefits and overcome existing limitations. The blockchain-based distributed cloud allows on-demand resources secure and low-cost access to infrastructure; the data is also brought to be closer to the owner and consumer.
Open Challenges and Trends:
What impact do IoT botnets have on the cryptocurrency "internet of money"?

The blockchain is an incorruptible digital database of economic transactions that can be configured to record nearly anything of value, not only financial transactions. Blockchains like Bitcoins and Ethereum offers a new paradigm to run distributed applications. 

There is a need to investigate how Machine Learning (ML) techniques perform in predicting cryptocurrency prices. 
6. Cloud Containers
Container technology offers a lightweight cloud environment to deploy applications because containers are self-contained and stand-alone, reducing data dependency among various units during user workloads. In addition, the container allows resource sharing among various applications while running in an isolated manner. 
Open Challenges and Trends:
Container technology can be utilized in a cloud environment to deploy IoT applications to reduce data dependency among various units during user workloads. 

There is a weakness in the security of containers due to the sharing of the kernel as compared to VMs, which can be improved in the future by adopting Blockchain technology. 

There is a need to manage the user's QoS-based container clusters using emerging ensemble machine learning techniques such as Swarm and Kubernetes. 
7. Big Data Analytics and Data Science
It is a form of analytics that involves elements such as statistical algorithms, predictive models, etc. It provides numerous benefits, including effective marketing, income opportunities, operational efficiency, and so on, thanks to high computing-powered systems. In addition, it allows professionals to analyze the growing volumes of unstructured, semi-structured and structured data.
Few research direction is as discussed below:
Healthcare: A large amount of data is generated in the healthcare industry, ranging from medical health 
records, X-ray reports, diet regime, record keeping, etc. It can also be divided into future research as patient services, Detecting diseases, Hospital Management, etc.
Government Sector: Big data-based systems can assist the government in providing value-added services to its citizens. These technologies could aid the government in budget planning for financial, healthcare, and education by utilizing machine learning algorithms to understand data patterns and relationships.
Retail Sector: New data sources like social media geolocation sensor data (IoT or edge devices) have created more opportunities for retail companies to get a competitive advantage and unprecedented value. It is possible to accomplish so in the following ways:
Conversion and Campaign: Customers today interact more than before, and these interactions are happening on new platforms like social media. So, retail companies can get a holistic view of customers and understand their preferences.
Operational Analytics: The key to getting the most out of data science and cloud computing platforms is to boost operational efficiency by using machine learning and pattern recognition techniques to uncover hidden insights in sensor and machine data.
Open Challenges and Trends:
There is a need for bio-inspired big data analytics mechanisms to process the data of edge devices of IoT applications at runtime. 

Efficient blockchain data structures need to be developed to store and retrieve large amounts of data efficiently. 

Cloud-based Big Data analytic systems can utilize the AI-based techniques to make the best decisions flows, uncover hidden patterns and understand customer behavior. 
Conclusion:
Cloud computing is an emerging paradigm, enabling on-demand, metered access to computing resources (Process, Memory, Storage, etc.), driving technological innovation and enabling geographically distributed applications. The history and background of computing paradigms and technologies are vast. Further, the research areas related to cloud computing have been identified, discussed and the research issues and challenges are highlighted to some extent. Therefore, we hope that this article helps you learn about the cloud computing paradigm for the future.
We are trusted by over 650+ clients.
Join them by using our services and grow your business.
Request a callback