Mining Industry
Unearth a resourceful approach to the mining industry and harness advanced technology solutions to optimize exploration, improve operational efficiency, ensure worker safety, and deliver sustainable mining practices, enabling efficient extraction and utilization of mineral resources.
6+
Projects Successfully Completed
5+
Satisfied Mining Industry Clients
84%
Mines with Increased Operational Efficiency and Sustainability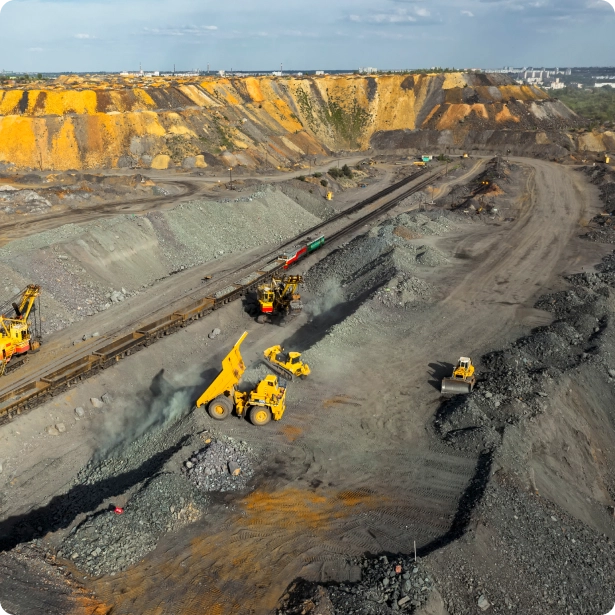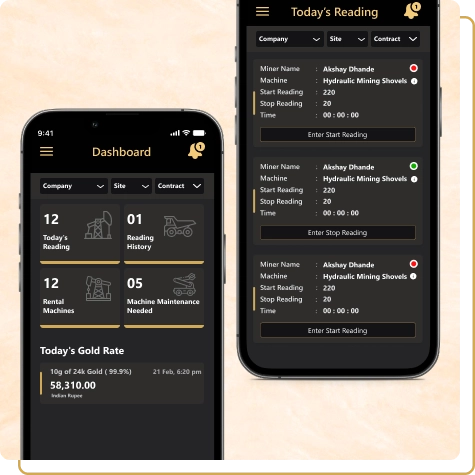 Digital Innovations for the Mining Industry
Unlock the potential of digital innovations in the mining industry with our comprehensive IT solutions. From mine planning to equipment maintenance, safety compliance, and environmental sustainability, we help mining companies optimize everything.
We use data analytics, and geospatial information systems to provide valuable insights and drive informed decision-making. Enhance resource planning, streamline workflows, ensure regulatory compliance, and promote sustainable mining practices.
Asset Management Software
Geolocation Data Analytics
Mine Planning Solutions
Safety Compliance Tracking
Equipment Maintenance Management
Resource Optimization Tools
Consult Now

Equipment Optimization
Optimize maintenance schedules, track equipment health, and minimize downtime for enhanced productivity, reliability, and cost-efficiency in mining operations.

Safety and Compliance
Prioritize safety in mining operations with adherence to regulations, protocols, risk assessments, and a safe working environment for employees.

Environmental Care
Promote responsible mining practices aligned with environmental regulations, minimizing impact, carbon footprint, and preserving natural resources.

Resource Planning
Maximize resource extraction and minimize waste through efficient resource allocation, utilization tracking, and enhanced operational efficiency in mining operations.

Geographical Systems
Utilize GIS technologies for effective decision-making, mapping, spatial analysis, and data visualization, streamlining workflows and optimizing mining processes.

Closure & Reclamation
Plan comprehensive mine closure and reclamation strategies to address environmental concerns and ensure sustainable land restoration post-mining activities.
We are trusted by over 650+ clients.
Join them by using our services and grow your business.
Get A Consultation