Social Media Marketing
Looking to attract your audience? Unlock the power of Social Media Marketing (SMM) to build brand awareness, drive social media growth and create a thriving online presence.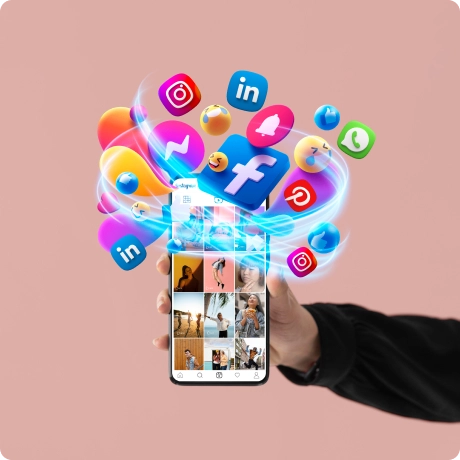 SOCIAL MEDIA MARKETING
Unlock the power of social media with our Social Media Marketing (SMM) service. We develop tailored strategies to promote your brand, engage your target audience, and drive meaningful interactions across popular social media platforms.
From compelling content creation to community management, our SMM expertise will help you build brand awareness, foster customer loyalty, and generate valuable leads. We understand the nuances of each platform and stay updated with the latest trends and algorithms.
Consult Now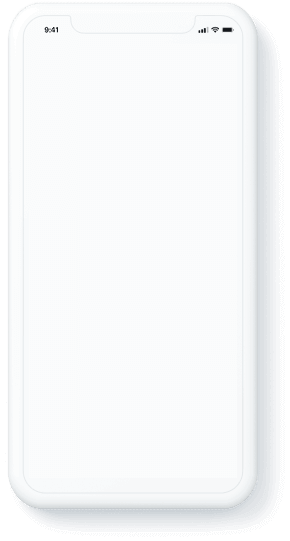 Social Media Marketing for Startups
Amplify Your Startup's Presence
Ignite your startup's growth with targeted social media marketing strategies. We develop engaging content, create effective ad campaigns, and leverage social platforms to increase brand awareness, drive website traffic, and connect with your target audience. Maximize your startup's social media presence and achieve tangible results.
Social Media Marketing for Individuals
Enhance Your Personal Branding
Amplify your personal brand with our tailored social media marketing services. We create compelling content, optimize your profiles, and implement effective ad campaigns to enhance your online reputation, expand your network, and engage with your audience. Build a strong personal brand and leverage the power of social media to stand out from the crowd.
Social Media Marketing for Businesses
Maximize Your Business' Social Media Presence
Unlock the potential of social media to grow your business. Our social media marketing strategies focus on audience targeting, content creation, and community engagement to increase brand visibility, drive website traffic, and generate leads. Harness the power of platforms like Facebook, Instagram, LinkedIn, Pinterest and Twitter to reach and engage your target market effectively.
Social Media Marketing for Enterprises
Optimize Your Enterprise Engagement
Elevate your enterprise's social media presence with our comprehensive strategies. We develop data-driven campaigns, create captivating content, and optimize your social media profiles to strengthen brand loyalty, drive conversions, and enhance customer engagement. Our social media marketing solutions are tailored to meet the unique needs of enterprises, driving impactful results and fostering long-term growth.
Platforms & Technologies We Use
Techniques for establishing Successful Social Media Marketing
The following steps make up the full Successful Social Media Marketing we'll use to work on your project.
Defining clear goals and objectives for SMM campaigns.
Developing a comprehensive social media marketing strategy aligned with business goals.
Conducting thorough research to understand the target audience demographics, interests, and behaviors.
Identifying the most relevant social media platforms to reach and engage the target audience effectively.
Developing engaging and valuable content aligned with the target audience's interests and preferences.
Curating relevant content from industry influencers or thought leaders to provide additional value.
Implementing social media campaigns based on the defined strategy and objectives.
Regularly monitoring and managing campaign performance, including ad placement, budget allocation, and scheduling.
Actively engaging with the audience by responding to comments, messages, and mentions promptly.
Fostering meaningful interactions, encouraging user-generated content, and building a loyal community.
Utilizing social media analytics tools to track key performance metrics, such as engagement, reach, and conversions.
Analyzing data to gain insights into audience behavior and campaign effectiveness, ROI and optimize strategies accordingly.
Generating regular reports to evaluate the performance of the campaigns.
Using data-driven insights to make informed decisions, refine strategies, and improve future campaigns.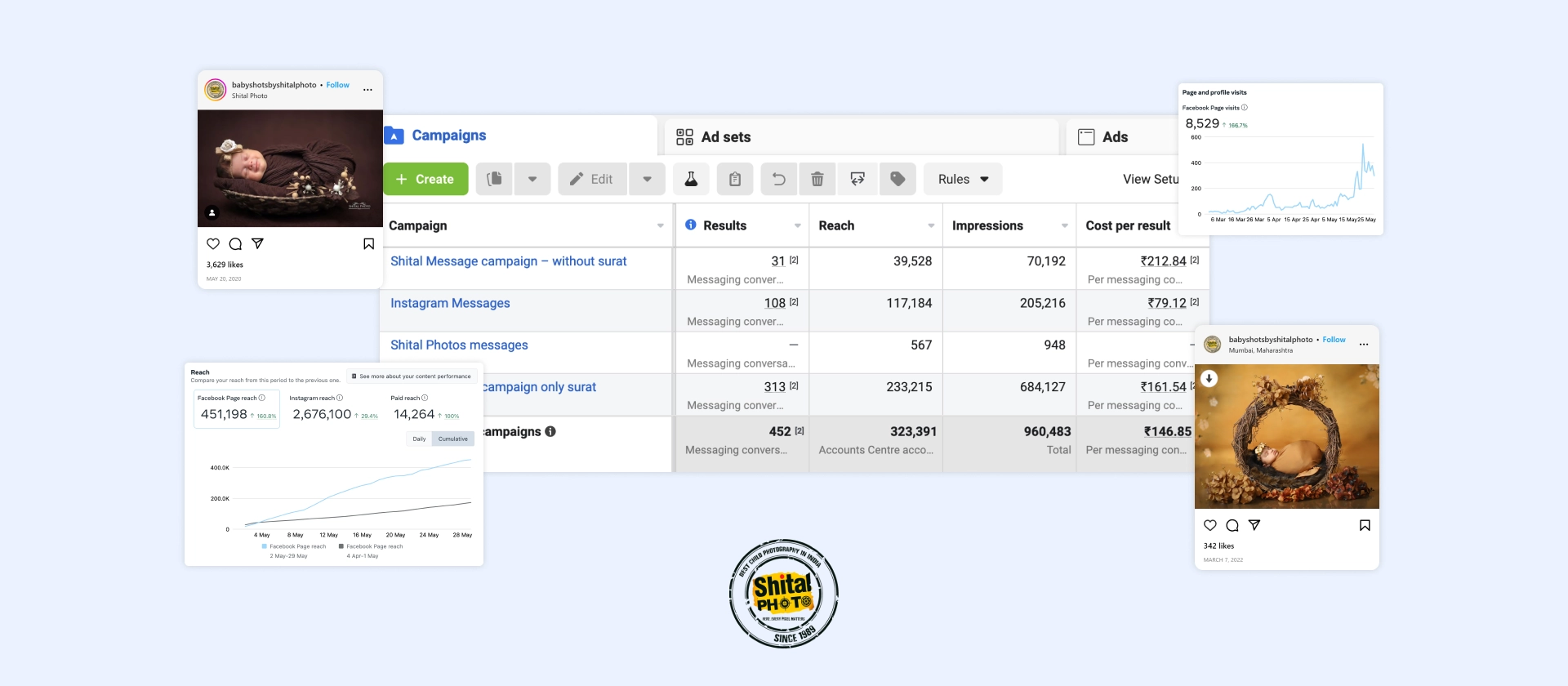 Requirements
Shital Photos, a photography business, aimed to acquire new customers through social media performance marketing. They sought assistance in setting up effective performance marketing campaigns to generate leads for their business.
They needed support in content curation, messaging strategy, and campaign optimization to improve their customer acquisition process and make it more cost-effective.
Solutions
Instance IT Solutions helped Shital Photos in setting up performance marketing campaigns to drive new leads for their business. The team collaborated with the client to curate compelling content and develop a messaging strategy that resonated with the target audience.
Through continuous optimization, Shital Photos achieved a significant 30% increase in daily leads from performance marketing at a minimal cost. The implementation of the SMM strategy enabled Shital Photos to enhance their customer acquisition process.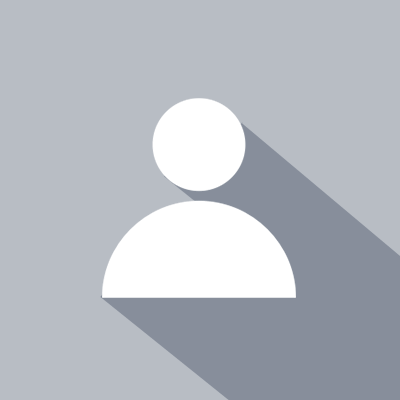 Rajesh Nanavati
"After changing 8 SOFTWARE COMPANIES, I got the desired results from Instant IT solutions. The service has been so good and the quality has been extraordinary. There is always an accountable reply. The team understands all your needs so well."

Targeted Social Media Campaigns
Amplify your brand's reach and engagement with our targeted Social Media Marketing (SMM) campaigns. We develop customized strategies for each social media platform, leveraging demographic data and user behavior to reach your target audience effectively and drive meaningful interactions.
Compelling Content Creation
Capture attention and foster engagement with content. We create high-quality posts, images, videos, & infographics that resonate with your audience, reflecting your brand's unique personality. Increase brand awareness, encourage social sharing, and drive user engagement.
Data-Driven Insights and Analytics
Measure the effectiveness of your social media campaigns and gain valuable insights with our data-driven analytics. We track key metrics such as reach, engagement, click-through rates (CTR), and conversions to assess performance. These insights help you achieve your marketing goals.
Social Media Marketing (SMM) refers to the use of social media platforms to promote products, services, or brands and engage with the target audience. It involves creating and sharing content, running targeted ads, and fostering interactions to drive brand awareness, website traffic, and conversions.
The choice of social media platforms depends on your target audience and business objectives. Common platforms for marketing include Facebook, Instagram, Twitter, LinkedIn, YouTube, and Pinterest. Each platform has its own user demographics and features that can be leveraged for effective marketing campaigns.
Social Media Marketing offers numerous benefits, including increased brand visibility and recognition, enhanced customer engagement and loyalty, targeted audience reach, cost-effective advertising options, access to valuable customer insights, and the opportunity to build relationships and drive conversions.
Key performance indicators (KPIs) for Social Media Marketing include engagement metrics (likes, shares, comments), reach and impressions, click-through rates (CTRs), conversion rates, website traffic from social media, and the overall return on investment (ROI) of your campaigns.
We are trusted by over 650+ clients.
Join them by using our services and grow your business.
Get a Quote