WhatsApp API Integration
Enhance your communication capabilities and connect with customers on the most widely used messaging platform with our seamless WhatsApp API integration.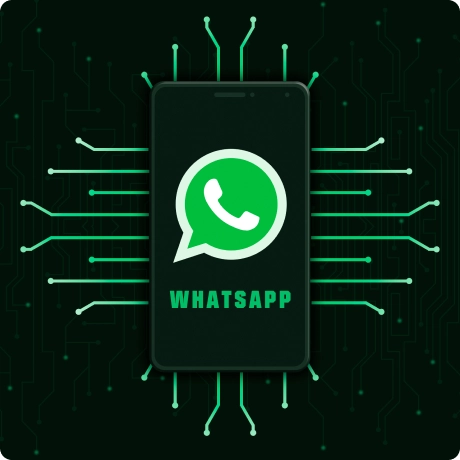 WhatsApp API Integration
Unlock the power of instant communication with our WhatsApp API integration. Seamlessly integrate WhatsApp into your existing systems and automate customer support, marketing campaigns, and transactional notifications.
With real-time engagement, personalized messaging, and chatbot features, you can provide exceptional customer experiences and drive conversions. Strengthen your brand presence, streamline communication, and stay ahead of the competition.
Consult Now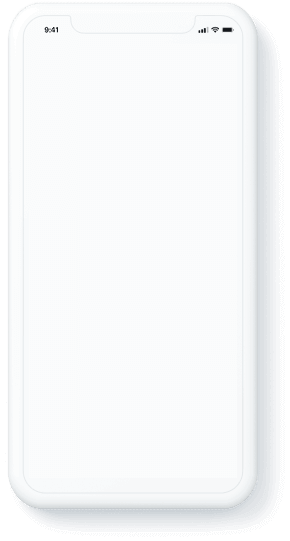 WhatsApp API For Startups
Engage with more clients on large scale using whatsapp business official API!
Our WhatsApp API integration empowers startups to scale their customer communication effortlessly. By automating messages, order updates, and support inquiries, startups can provide a seamless customer experience, build trust, and nurture customer relationships. With real-time notifications and personalized messaging, startups can gain a competitive edge, enhance brand visibility, and drive growth in their early stages.
Build incredible trust, and nurture customer relationships. With real-time notifications and personalized messaging, startups can gain a competitive edge, enhance brand visibility, and drive growth in their early stages.
WhatsApp API For Individuals
Make business communication more secure with whatsapp business API!
Our WhatsApp API integration enhances communication for individuals, allowing them to connect with their teams and clients. Share instant updates, important announcements, and multimedia content effortlessly.
Whether planning events, coordinating activities, or amplifying personal networks, our integration simplifies and enriches interpersonal communication, ensuring that individuals stay connected, informed, and engaged.
WhatsApp API For Business
An effective way to boost your company's efficiency!
Unlock the full potential of your business communication with our WhatsApp API integration. Enable real-time customer support, personalized marketing campaigns, and automated transactional notifications.
Businesses can engage customers, build brand loyalty, and drive conversions. With features like chatbots and message templates, businesses can streamline processes, reduce response times, and provide exceptional customer experiences, giving them a competitive advantage in the market.
WhatsApp API For Enterprise
A powerful way to engage your business with customers!
For enterprises, our WhatsApp API integration enables efficient internal and external communication. Facilitate collaboration across teams, departments, and locations. Automate business processes, such as HR updates, service requests, and supply chain notifications, enhancing operational efficiency and productivity.
Enterprises can leverage the secure and reliable WhatsApp platform to streamline communication, improve decision-making, and ensure smooth coordination at scale, ultimately driving enterprise-wide success.
Platforms & Technologies We Use
Techniques for establishing WhatsApp Business API Solution
The following steps make up the full WhatsApp Business API Solution we'll use to work on your project.
Interacting with clients to understand their software integration needs.
Identifying and document the specific requirements and desired outcomes.
Evaluating the technical and practical feasibility of integrating the required systems.
Analyzing potential challenges, risks, and constraints.
Determining if the integration solution is viable and beneficial for the enterprise.
Designing the overall architecture and framework for the integration solution.
Defining the components, modules, and data flows involved.
Determining the appropriate technologies and protocols for seamless integration.
Creating an intuitive and user-friendly interface for the integrated system.
Ensuring efficient and effective interaction between users and integrated components.
Considering usability principles and design best practices.
Implementing the integration solution based on the defined architecture and design.
Developing the necessary code, scripts, and configurations.
Designing and implementing the required database structures and data mappings.
Conducting rigorous testing to validate the integration solution.
Performing functional testing to ensure all requirements are met.
Performing performance and load testing to assess system scalability and stability.
Identifying and fixing any defects or issues.
Preparing the integration solution for production use.
Coordinating with clients to ensure smooth installation and configuration.
Providing ongoing support and maintenance for the integrated system.
Address user queries, issues, and enhancement requests.
Monitoring and optimizing the system for performance, efficiency, and security.
Implementing updates, patches, and upgrades as necessary.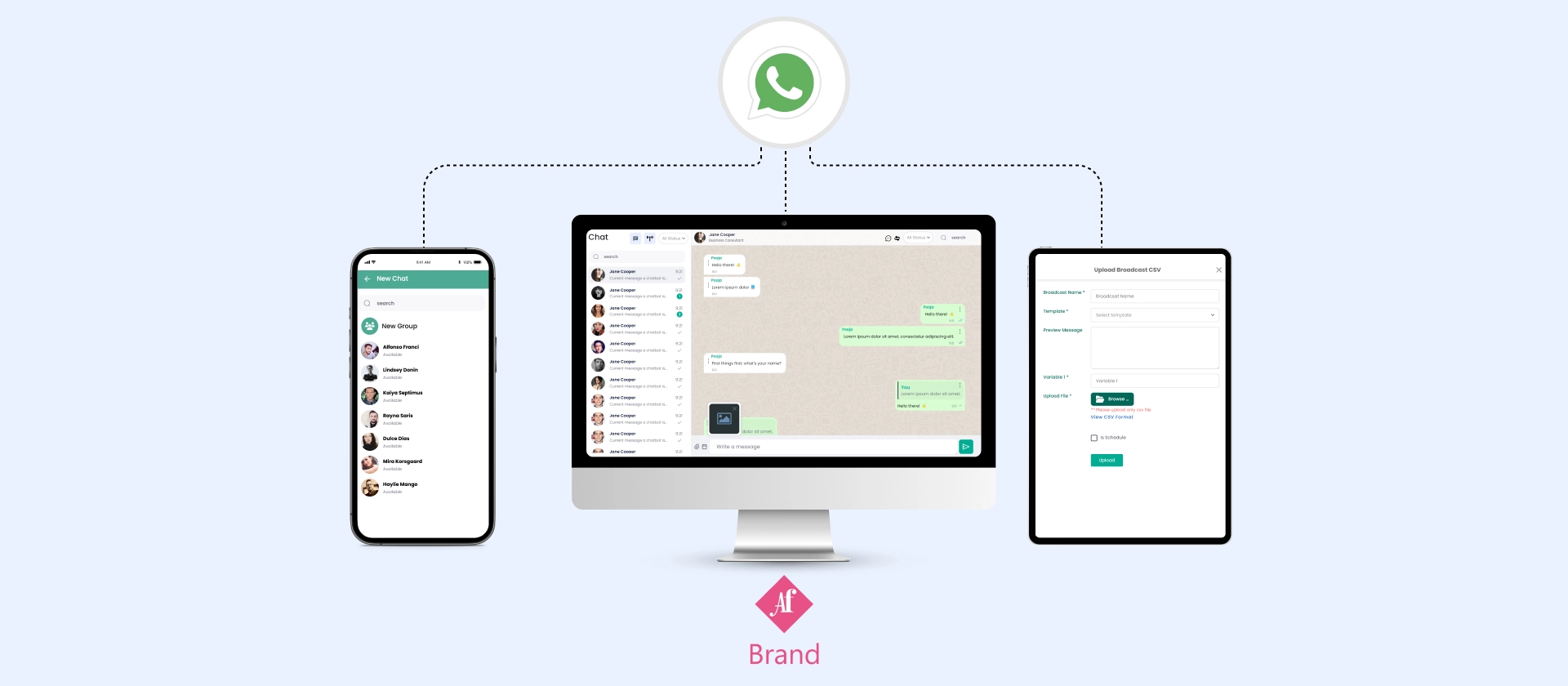 Requirements
Af Brand, a B2B saree reseller, faced challenges managing multiple WhatsApp Business accounts, tracking customer conversations, and transferring leads between salespersons. They needed a solution to streamline their WhatsApp communication, maintain chat records.
They wanted to provide a seamless experience for customers, an automated response system and the ability to broadcast messages based on customer segmentation.
Solutions
We developed a WhatsApp chat portal integrated with AF Brand's primary WhatsApp Business number using the WhatsApp Business API. This allowed AF Brand to manage multiple salespersons on a single WhatsApp number and transfer leads along with the chat history.
A WhatsApp bot was implemented to provide automated responses when no agents were available, optimizing response time. The solution also enabled AF Brand to send targeted broadcast messages based on customer segmentation.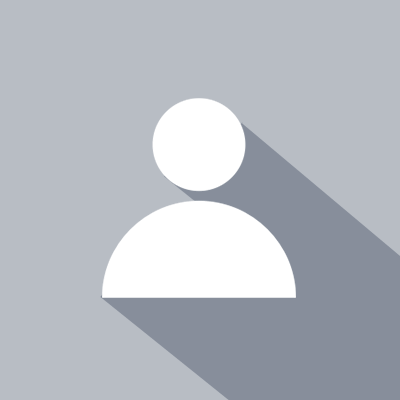 Arshad Shaikh
"Their proven and practical e-commerce approach towards building e-commerce apps helped AF Brand scale a lot. Their service quality helped us get desired results. They have an extraordinary team performing really well in every aspect to provide better service to AF Brand and our customers."

Improved Engagement
We enable seamless and instant communication with your customers via WhatsApp APi integration. Thereby allowing you to send automated messages, notifications, updates, or conduct interactive conversations, providing a convenient and familiar channel to engage with your brand.
Streamlined Workflows
By integrating WhatsApp with your internal systems, we enable efficient communication and collaboration among your teams. This integration allows for real-time updates, notifications, or alerts, ensuring that relevant information reaches the right people at the right time.
Targeted Marketing
By integrating the WhatsApp API with your marketing automation tools or customer segmentation systems, we enable personalized and targeted marketing campaigns. This enables you to send customized messages, offers, or promotions based on customer preferences, behavior, or demographics.
The WhatsApp API allows businesses to integrate the popular messaging platform, WhatsApp, into their enterprise systems, enabling them to communicate with customers, automate messaging workflows, and provide efficient customer support.
Integrating the WhatsApp API into your enterprise systems offers several benefits. It enables you to reach customers on a widely-used messaging platform, automate customer interactions, provide personalized messaging experiences, offer real-time support, and enhance customer engagement.
Common integration scenarios for WhatsApp API include integrating with CRM systems for customer data synchronization, integrating with support ticketing systems for streamlined customer support, integrating with e-commerce platforms for order notifications and updates, and integrating with chatbots for automated conversational experiences.
Yes, WhatsApp API integration can be customized to align with your specific business needs. It provides flexibility and customization options to tailor the integration to your organization's messaging requirements, workflows, and customer engagement strategies.
We are trusted by over 650+ clients.
Join them by using our services and grow your business.
Get a Quote