Fintech Industry
Explore a data-driven approach to investment and non-banking financial institutions (NBFCs) and leverage technology solutions to enhance financial analysis, risk management, compliance, and customer experience. Unlock new investment opportunities, streamline processes, and deliver exceptional financial services to clients, driving growth and profitability.
121%
Growth in No. of Customers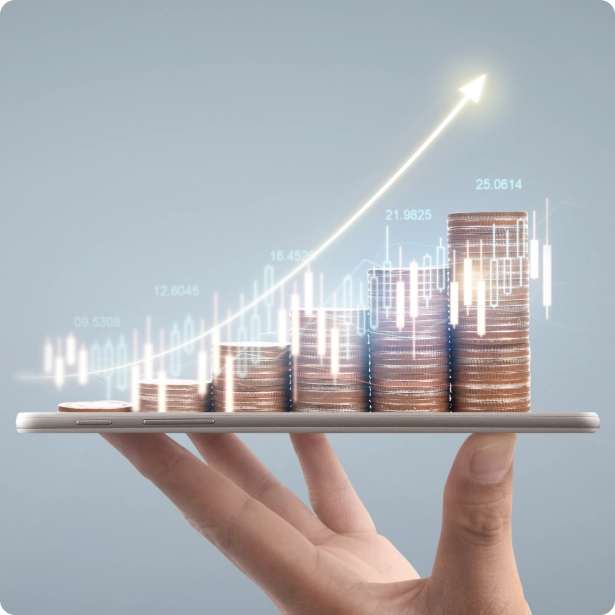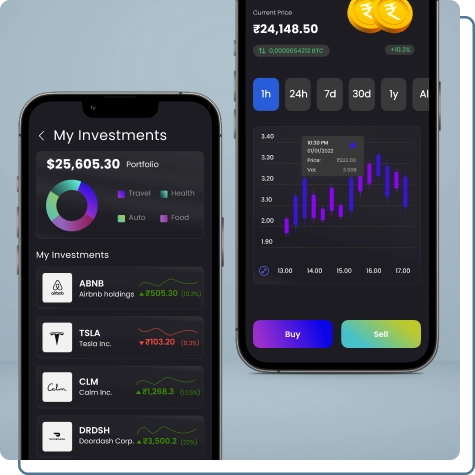 Empowering Financial Growth with Cutting-edge IT Solutions
Drive financial growth and success in the Investment/NBFC industry with our comprehensive IT solutions. From portfolio management and risk assessment to regulatory compliance and customer relationship management, we provide tailored technology solutions.
Our team of experts delivers innovative solutions to optimize operations, enhance data security, and improve customer experiences. With our state-of-the-art platforms and reliable support, you can focus on your core financial activities with ease.
Portfolio Management Solutions
Risk Assessment Tools
Compliance Automation Systems
Loan Origination Software
Real-time Financial Insights
Investment Analytics Platforms
Consult Now

Financial Management
Streamline finance processes, automate reporting, and ensure compliance for investment firms. Drive efficiency, improve decisions, enhance customer experience.

Risk Assessment
Identify and mitigate financial risks, implement risk frameworks, and enhance decision-making. Safeguard investments, optimize risk-return profiles, ensure compliance.

Portfolio Management
Optimize portfolios, asset allocation, and investment strategies for maximum returns and minimal risks. Tailored solutions, diversify portfolios, achieve financial goals.

Regulatory Compliance
Ensure adherence to legal and regulatory requirements specific to the investment and NBFC industry. Stay compliant, minimize compliance-related risks, and maintain industry standards.

Investor Relationship
Strengthen investor relationships with personalized communication, comprehensive reporting, and self-service portals. Deliver transparency and enable seamless interactions.

Loan Management
Streamline loan origination, servicing, and collections for a seamless borrower experience. Automate workflows, improve collections, ensure timely repayments.
We are trusted by over 650+ clients.
Join them by using our services and grow your business.
Get A Consultation