Food Industry
Indulge in a taste-driven approach to the food industry and leverage innovative technology solutions to elevate culinary experiences, improve food safety, streamline operations, and deliver delicious and nutritious products to consumers, fostering a healthy and satisfying lifestyle.
13
Food Industry Projects Completed
9+
Satisfied Food Industry Clients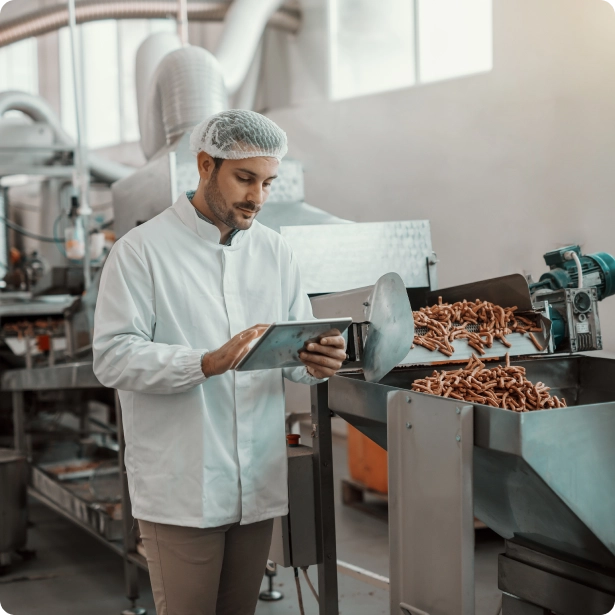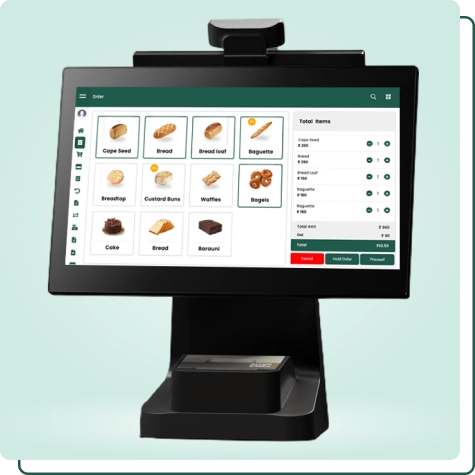 Revolutionizing the Food Industry with Digital Solutions
Embrace digital transformation in the food industry with our innovative IT solutions. Enhance your food operations, from online ordering and delivery management to kitchen optimization and food safety compliance, ensuring a delightful experience for your customers.
We offer customizable platforms, efficient kitchen and recipe management systems, comprehensive food safety solutions, and advanced analytics for menu engineering and customer loyalty. With our robust IT infra and dedicated support, you can streamline your food business & increase operational efficiency.
Recipe Management System
Inventory Tracking Software
Food Safety Compliance
Supply Chain Optimization
Production Planning Tools
Quality Assurance Software
Consult Now

Food Delivery and Ordering
Elevate food delivery services. Enable seamless online ordering, real-time tracking, secure payments, and customer feedback management for a satisfying experience.

Kitchen & Recipe Management
Optimize kitchen operations with streamlined recipe management, ingredient tracking, allergen control, and cost management for efficient and consistent food preparation.

Safety and Compliance
Safeguard food safety with robust management systems. Track control points, conduct audits, and ensure regulatory compliance. Protect your reputation & consumers.

Menu Engineering
Boost profitability and customer satisfaction. Analyze performance, optimize pricing, and design menus aligned with preferences and market trends.

Loyalty and Engagement
Drive customer loyalty and engagement through targeted promotions, loyalty programs, and personalized communication to enhance satisfaction and repeat business.

Inventory and Waste
Manage stock levels, tracking expiration dates, minimize overstocking, and implement waste reduction strategies for cost-efficiency and sustainability.
We are trusted by over 650+ clients.
Join them by using our services and grow your business.
Get A Consultation