hardware integrations
Streamline your business operations and optimize efficiency with our comprehensive hardware integration solutions tailored to meet your enterprise needs.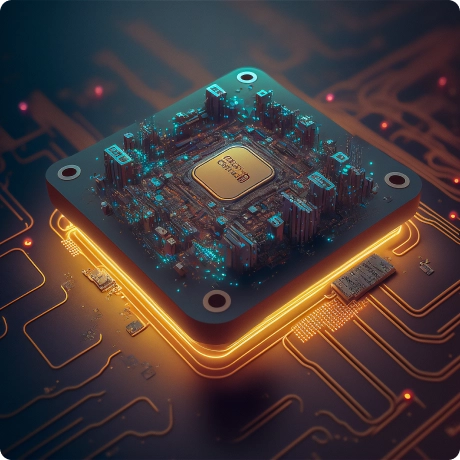 Hardware Integration Services
Our hardware integration services seamlessly connect your business systems with various hardware devices, enabling smooth data flow, real-time monitoring, and enhanced productivity. Whether it's integrating barcode scanners, RFID readers, or IoT devices, or a custom designed product, we ensure compatibility, reliability, and security.
Experience streamlined workflows, accurate data capture, and improved operational visibility with our customized hardware integration solutions designed to optimize your business processes.
Consult Now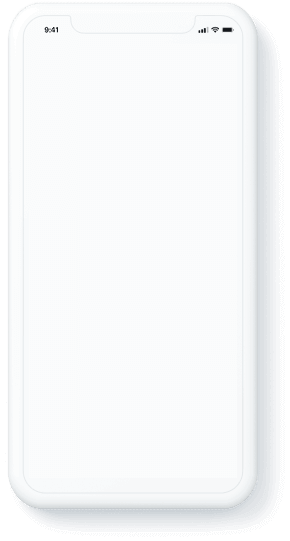 hardware-integrations For Service
Unmatched Hardware Integration to Improve Service Sector
Our hardware integration solution seamlessly connects your service-oriented devices, such as printers, scanners, or biometric systems, with your software applications. This enables efficient data exchange.
Automate manual processes, and improve service delivery. By integrating hardware components into your IT infrastructure, we ensure smooth operations, reduce errors, and enhance overall productivity in the service sector.
hardware-integrations For Consumer
Enhancing Customer Experience with Hardware Integration
Our hardware integration expertise extends to consumer-facing devices like self-checkout systems, digital signage, or smart appliances. We integrate these devices with your existing IT ecosystem, enabling seamless interactions.
Personalize experiences, and use data-driven insights. By harnessing the power of hardware integration, we empower your consumer sector business to deliver exceptional customer experiences, drive engagement, and gain a competitive edge.
hardware-integrations For Financial
Enabling Financial Innovation through Hardware Integration
In the financial services industry, our hardware integration solutions enable the seamless integration of payment terminals, card readers, ATMs, and other hardware devices with your banking or financial applications.
This ensures secure transactions, accurate data capture, and streamlined processes. With our expertise in hardware integration, we help you optimize your financial operations, enhance customer satisfaction, and maintain regulatory compliance.
hardware-integrations For Discrete
Unlocking the Potential of Discrete Industry with Hardware Integration
In the world of discrete industries, we specialize in integrating hardware devices such as barcode scanners, industrial sensors, robotics, or IoT devices with your manufacturing or logistics systems. This integration enables real-time data collection.
Automate workflows, and improve visibility into operations. By leveraging hardware integration solutions, we help you optimize production processes, achieve operational efficiency, and drive digital transformation in your industry.
Platforms & Technologies We Use
Techniques for establishing Hardware Intagration Solution
The following steps make up the full Hardware Intagration Solution we'll use to work on your project.
Interacting with clients to understand their software integration needs.
Identifying and document the specific requirements and desired outcomes.
Evaluating the technical and practical feasibility of integrating the required systems.
Analyzing potential challenges, risks, and constraints.
Determining if the integration solution is viable and beneficial for the enterprise.
Designing the overall architecture and framework for the integration solution.
Defining the components, modules, and data flows involved.
Determining the appropriate technologies and protocols for seamless integration.
Creating an intuitive and user-friendly interface for the integrated system.
Ensuring efficient and effective interaction between users and integrated components.
Considering usability principles and design best practices.
Implementing the integration solution based on the defined architecture and design.
Developing the necessary code, scripts, and configurations.
Designing and implementing the required database structures and data mappings.
Conducting rigorous testing to validate the integration solution.
Performing functional testing to ensure all requirements are met.
Performing performance and load testing to assess system scalability and stability.
Identifying and fixing any defects or issues.
Preparing the integration solution for production use.
Coordinating with clients to ensure smooth installation and configuration.
Providing ongoing support and maintenance for the integrated system.
Address user queries, issues, and enhancement requests.
Monitoring and optimizing the system for performance, efficiency, and security.
Implementing updates, patches, and upgrades as necessary.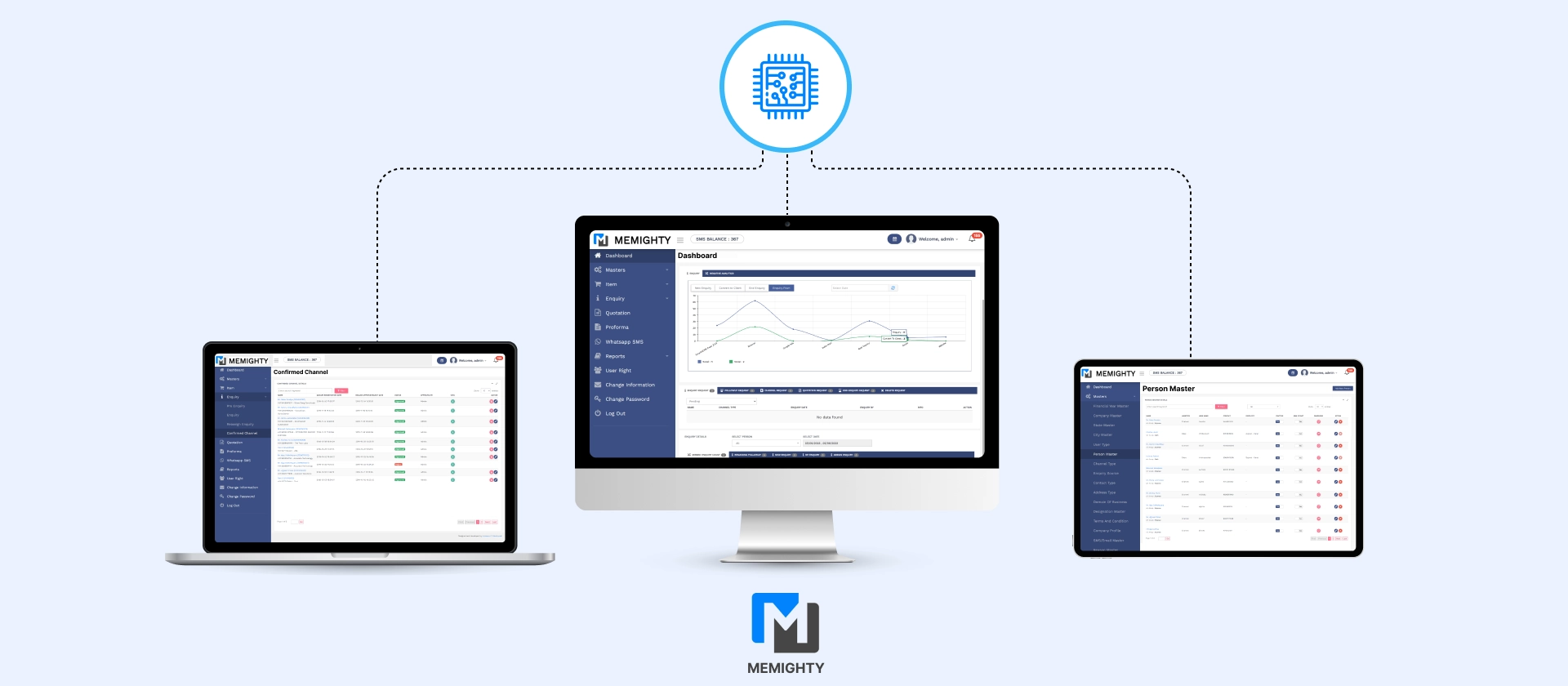 Requirements
Memighty, a tech company, aimed to develop a mobile application for managing their IoT devices used for home automation. They required a user-friendly and performance-oriented mobile app that would provide seamless integration with their IoT hardware.
The app needed to offer a great user interface and experience while simplifying the configuration and usage of their IoT products.
Solutions
Instance IT Solutions developed a robust mobile application (on iOs & Android) for Memighty, enabling users to easily integrate and manage their IoT devices for home automation.
The app provided seamless integration with the IoT hardware, allowing users to configure and use their devices without any challenges or latency. The solution emphasized performance optimization to ensure a smooth and efficient user experience.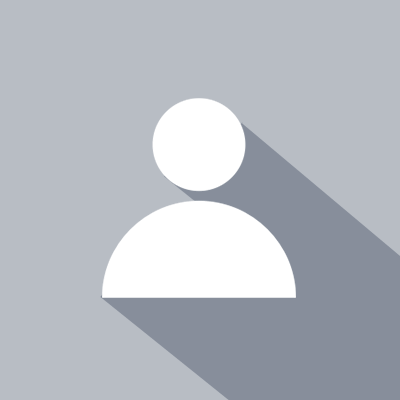 Parth Gadhiya
"Instance IT Solution made it possible to provide a better customer experience with their expertise in hardware integration. Their knowledge and experience in the field of hardware and its integration are commendable. Recommending for all who want better solutions."

Seamless Integration
Enabling seamless integration of various hardware components into your existing technology infrastructure. Whether it's integrating new devices,or existing ones, we ensure that they work harmoniously with your software systems and applications to enhance the overall functionality of your technology ecosystem.
Operational Efficiency
By integrating hardware devices with your existing systems, we enable real-time data capture, monitoring, and analysis. This streamlines your processes, automates manual tasks, reduces errors, and provides valuable insights to optimize resource allocation leading to enhanced efficiency & cost savings.
Future-Proofing
We carefully implement hardware integration strategies that allow for easy expansion, addition of new devices, or integration with emerging technologies. Adopting flexible & modular integration approaches, we ensure that your systems can adapt to the evolving needs of your business, industry, or technological advancements.
We specialize in integrating a wide range of hardware devices, including but not limited to printers, scanners, barcode readers, biometric devices, RFID readers, IoT devices, and industrial control systems. We have the expertise to connect and integrate these devices with your existing IT infrastructure.
By choosing our Hardware Integration service, you can benefit from seamless connectivity between hardware and software systems, improved operational efficiency, reduced manual data entry, enhanced accuracy, and faster decision-making. Our experienced team will ensure a smooth integration process, minimal disruption to your business operations, and ongoing support to address any hardware-related issues that may arise.
The duration of the Hardware Integration process can vary depending on the complexity of your hardware devices and the software systems involved. Our team will provide you with an estimated timeline based on the specific requirements of your project.
Security is the top priority for us. We implement industry-standard security protocols and best practices to ensure the protection of your hardware and data during the integration process. We employ encryption, access controls, and other security measures to safeguard your sensitive information.
Yes! We offer comprehensive maintenance and support services for your integrated hardware systems. Our team of experts is available to address any technical issues, provide updates or upgrades, and ensure the smooth functioning of your integrated hardware on an ongoing basis.
We are trusted by over 650+ clients.
Join them by using our services and grow your business.
Get a Quote