Search Engine Marketing
Want to increase your online visibility and drive targeted traffic to your website? Maximize your presence with strategic Search Engine Marketing (SEM) strategies. Achieve measurable results.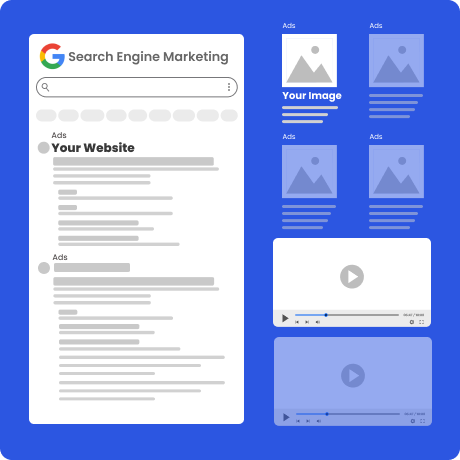 Search Engine Marketing
Harness the potential of paid search advertising with our Search Engine Marketing (SEM) service. We help you reach your target audience through optimized ad campaigns, maximize your online visibility, attract quality traffic, and drive conversions. Stay ahead of your competitors with our strategic SEM solutions.
Our dedicated team of SEM professionals continuously monitors and refines your campaigns, adapting to the ever-changing digital landscape. By focusing on conversions and delivering measurable results, we help you achieve a higher ROI. Partner with us to unlock new growth opportunities and achieve tangible outcomes.
Consult Now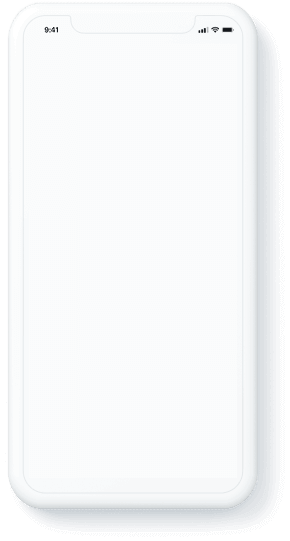 Search Engine Marketing (SEM) for Startups
Speed up Your Startup Growth
Accelerate your startup's business conversions with targeted search engine marketing (SEM) strategies. We create compelling ad campaigns, optimize landing pages, conduct keyword research, and leverage analytics to drive targeted traffic, increase conversions, and maximize your return on investment (ROI). Stay ahead of the competition and achieve rapid business growth with our SEM expertise.
Search Engine Marketing (SEM) for Individuals
Maximize Your Online Reach
Amplify your personal brand's visibility with our search engine marketing (SEM) services. We create and optimize ad campaigns across search engines, targeting relevant keywords and demographics to increase your online presence, drive traffic to your personal website, and achieve your personal branding goals. Leverage the power of SEM to establish yourself as a leader in your field.
Search Engine Marketing (SEM) for Businesses
Drive Business Success to Next Level
Supercharge your business's online visibility and generate qualified leads with our strategic search engine marketing (SEM) solutions. We develop targeted ad campaigns, optimize landing pages, and conduct continuous analysis to ensure optimal performance and maximum ROI. Harness the power of SEM to expand your reach, attract customers, and drive business growth.
Search Engine Marketing (SEM) for Enterprises
Optimize Enterprise Visibility and Growth
Dominate the digital landscape with our enterprise-level search engine marketing (SEM) expertise. We develop and execute data-driven SEM strategies, optimize ad campaigns across multiple search engines, and provide comprehensive analytics to drive results and achieve your business objectives. Leverage our SEM solutions to maximize your enterprise's online visibility, attract high-quality leads, and increase conversions.
Platforms & Technologies We Use
Techniques for establishing Successful Search Engine Marketing
The following steps make up the full Successful Search Engine Marketing we'll use to work on your project.
Defining campaign objectives, target audience, and budget.
Conducting keyword research to identify relevant and high-performing keywords.
Researching the market to develop the ideal user persona.
Developing engaging creatives & compelling ad copy.
Incorporating targeted keywords into the ad content.
Setting up accounts on advertising platforms.
Choosing appropriate ad formats and placements.
Setting bidding strategies and allocating the budget effectively.
Monitoring ad performance, including click-through rates and conversion rates.
Testing different ad variations to optimize performance.
Adjusting keyword budgets based on performance data.
Setting up conversion tracking codes on relevant pages.
Regular reporting to monitor metrics and refine performance.
Generating regular reports to evaluate the performance of SEM campaigns and assess their effectiveness.
Analyzing key metrics such as click-through rates (CTRs), conversion rates, and return on ad spend (ROAS).
Extracting insights from the performance analysis to identify areas for improvement.
Optimizing SEM strategies and enhancing campaign performance.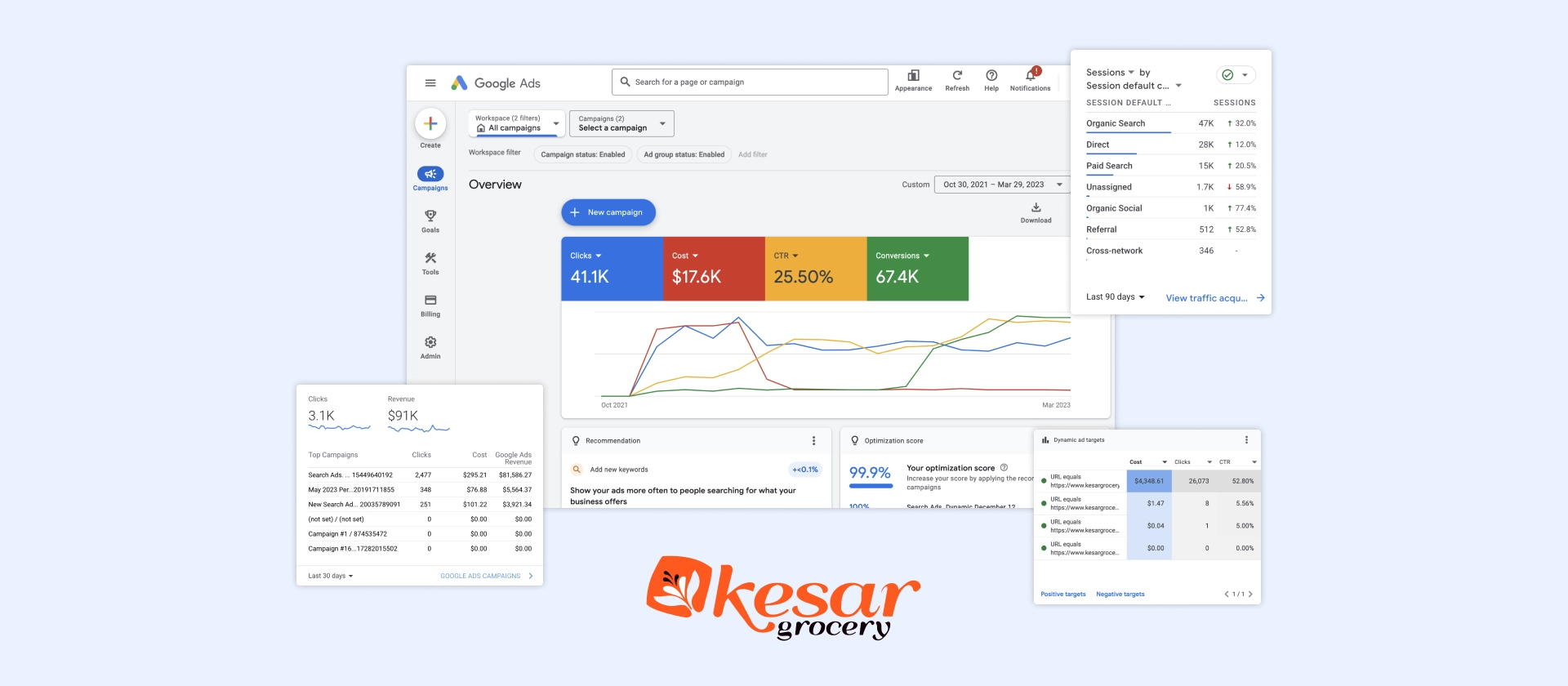 Requirements
Kesar Groceries, faced challenges in running profitable ads. Their customer acquisition cost was high, media buying strategies were ineffective, and identifying the right target audience was difficult. This resulted in negative ROI and hindered their digital brand scaling efforts.
Solutions
Instance IT Solutions devised a bold SEM strategy for Kesar Groceries, encompassing messaging, creatives, sales conversion funnels, keyword bidding strategies, and placement strategies. The comprehensive strategy focused on customer acquisition and scaling campaigns.
By executing the developed strategy effectively, Kesar Groceries achieved an outstanding ROI of over 21,000% on their Google Ads campaigns. The successful implementation of the strategy facilitated the scaling of their business and improved their Google Ads media buying capabilities.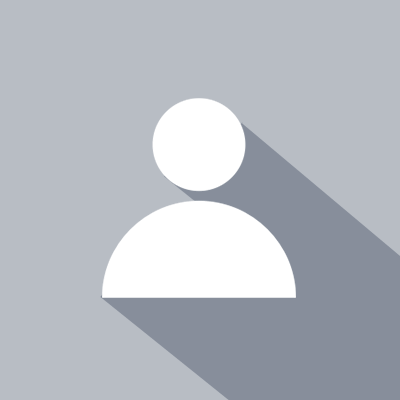 Sagar Patel
"Instance IT Solutions successfully ranked the company's website on Google's first page. They regularly held weekly calls to discuss all pending tasks, timelines, and plans. Above all, their agility in addressing queries and concerns was remarkable"

Targeted Ad Campaigns
Maximize your online visibility and drive targeted traffic with comprehensive Go-To-Market strategies. We create customized ad campaigns across search engines, targeting specific keywords and demographics to ensure your ads reach the right audience at the right time.
Design and Execution
Our team leverages in-depth market research and consumer insights to translate your brand vision into captivating campaigns. By delivering creative and engaging content across multiple channels, we connect with your target audience on a deeper level. Our meticulously crafted strategies drive measurable results and help you achieve your business objectives effectively.
Campaign Optimization
We continuously analyze campaign performance, leveraging data-driven insights to optimize your marketing efforts. By monitoring click-through rates (CTR), conversion, and refining targeting, messaging, and ad placement, we maximize your ROI and ensure your marketing strategies align with your business objectives.
SEM focuses specifically on promoting websites through paid advertising on search engines. It involves running targeted ads that appear alongside search results, driving immediate visibility and traffic to your website. Other digital marketing strategies, such as SEO, aim to improve organic search rankings without direct ad spend.
Implementing SEM can yield several benefits, including increased website visibility, precise targeting of relevant audiences, immediate traffic generation, measurable results through analytics and conversion tracking, and the ability to control ad spend and campaign budgets.
SEM campaigns primarily target search engines like Google, Bing, and Yahoo. These platforms provide robust advertising systems, allowing businesses to reach their target audience effectively through keyword-based search ads, display ads, and other advertising formats.
SEM platforms offer comprehensive analytics and tracking tools to measure the success of your campaigns. Key metrics include click-through rate (CTR), conversion rate, cost per click (CPC), return on ad spend (ROAS), and overall campaign performance. These insights help optimize your campaigns for better results.
We are trusted by over 650+ clients.
Join them by using our services and grow your business.
Get a Quote