Inventory Management Software
Struggling to efficiently track your stock levels? Optimize your inventory management processes and gain real-time visibility with our comprehensive solution.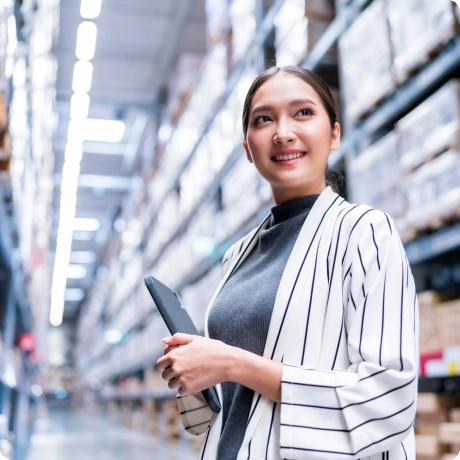 Inventory Management Solution
Efficiently manage your inventory and streamline your supply chain with our comprehensive Inventory Management solution. From inventory tracking and stock control to order fulfillment and demand forecasting, our platform provides real-time visibility and optimization.
Stay on top of inventory levels, reduce carrying costs, and meet customer demands with our intuitive and scalable Inventory Management solution. Track every item in your warehouse, monitor stock levels, and ensure accurate stock control to avoid stockouts and overstocking.
Consult Now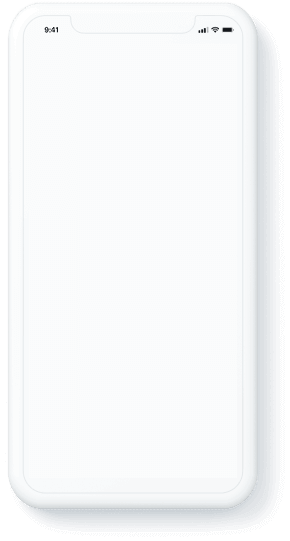 Inventory Management for Fintech
Efficient Inventory Management Solutions for Fintech
Optimize your fintech operations with our Inventory Management solutions. Track inventory levels in real-time, automate stock replenishment, streamline order fulfillment processes, and ensure accurate financial reporting. Improve operational efficiency, reduce costs, and enhance customer satisfaction.
Improve operational efficiency, reduce costs, and enhance customer satisfaction.Real-time tracking allows you to monitor stock levels and make data-driven decisions for stock replenishment. Automating stock replenishment helps you maintain optimal inventory levels, reducing stockouts and excess inventory.
Inventory Management for Import/Export
Streamlined Inventory Management for Import/Export Operations
Streamline your import/export operations with our Inventory Management solutions. Gain visibility into inventory across multiple locations, automate customs documentation, track shipments, and optimize supply chain processes. Improve inventory accuracy, reduce lead times, and drive operational excellence.
Seamlessly manage inventory across different geographies, ensuring timely and efficient deliveries. Automated customs documentation simplifies the import/export process, minimizing errors and delays. Real-time tracking of shipments allows you to proactively manage logistics, ensuring smooth operations.
Inventory Management for Hospitality
Optimize Inventory Management in the Hospitality Industry
Efficiently manage inventory in the hospitality industry with our Inventory Management solutions. Track food and beverage inventory, automate purchasing processes, manage vendor relationships, and optimize stock levels. Improve cost control, prevent stockouts, and deliver exceptional guest experiences.
Streamline the procurement process by automating purchase orders, receiving, and invoice matching, saving time and reducing errors. Our solution also enables you to build stronger vendor relationships, negotiate better terms, and ensure timely deliveries of high-quality products.
Inventory Management for Real Estate
Enhance Real Estate Operations with Effective Inventory Management
Streamline inventory management in the real estate industry with our solutions. Track property inventory, automate procurement processes, manage construction materials, and optimize supply chain workflows. Improve inventory visibility, streamline project timelines, and drive operational efficiency.
Streamline material ordering, minimize manual errors, and improve cost control. Gain real-time insights into inventory levels, monitor project progress, and make informed decisions to optimize your supply chain operations.
Inventory Management for Restaurants
Boost Restaurant Efficiency with Inventory Management Solutions
Optimize inventory management in the restaurant industry with our solutions. Track food and beverage inventory, automate order processing, manage ingredient substitutions, and streamline kitchen operations. Improve inventory accuracy, reduce waste, and enhance operational efficiency.
With real-time tracking of food and beverage inventory, you can ensure that you have the right ingredients on hand to meet customer demands. Automate order processing to streamline your supply chain, minimize errors, and improve order fulfillment.
Platforms & Technologies We Use
Techniques for establishing Inventory Management Solution
The following steps make up the full Inventory Management Solution we'll use to work on your project.
Conducting detailed stakeholder interviews and workshops to identify the specific needs and pain points of the enterprise.
Documenting and prioritizing requirements, ensuring alignment with business goals and objectives.
Defining clear acceptance criteria to measure the success of the software.
Designing the basic UI and UX structure for the software.
Designing the software architecture, considering scalability, security, and integration with existing enterprise systems.
Creating high-level and low-level design documents, outlining the software components, modules, and data flows.
Defining the technical stack, including programming languages, frameworks, and databases.
Setting up the development environment, including version control, issue tracking, and collaboration tools.
Developing software modules, following best practices and coding standards.
Implement robust back-end systems, APIs, and database structures.
Conducting comprehensive testing, including unit testing, integration testing, system testing, and performance testing.
Implementing automated testing to ensure software quality and efficiency.
Performing user acceptance testing (UAT) with enterprise stakeholders to validate the software against business requirements.
Planning and coordinating the deployment process, considering the specific requirements of enterprise environments.
Collaborating with IT teams to install, configure, and integrate the software into existing infrastructure.
Ensuring smooth migration of data and minimal disruption to enterprise operations.
Developing user documentation, training materials, and knowledge base resources to facilitate user adoption.
Conducting training sessions for enterprise users, ensuring they understand the software's functionality and features.
Providing ongoing support and assistance to address user questions and issues.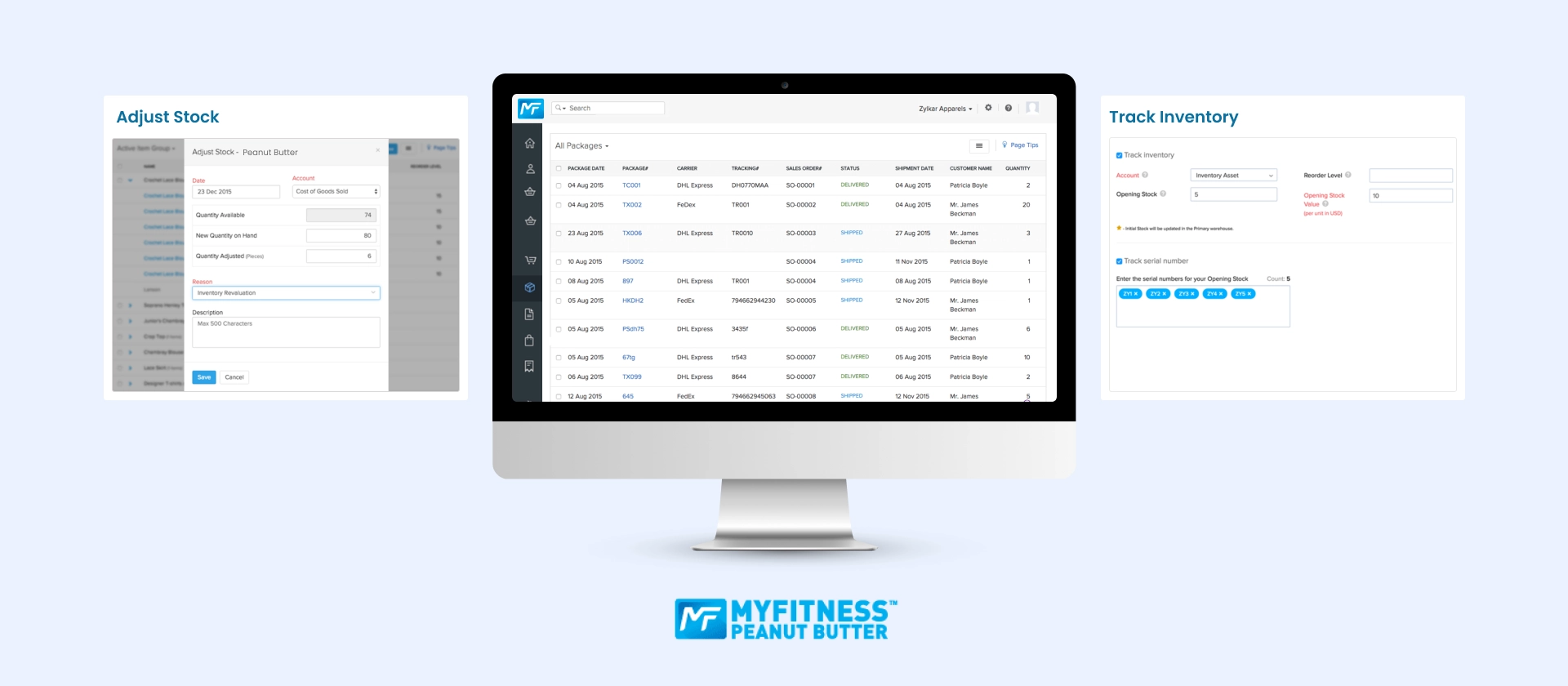 Requirements
MyFitness Peanut Butter faced challenges in managing their entire inventory and day-to-day operations. They needed a solution that could efficiently handle inventory management.
They wanted the system to connect with the rest of their business solutions, and facilitate the management of distributed inventory materials to their third-party manufacturing partners.
Solutions
Instance IT Solutions addressed MyFitness Peanut Butter's inventory management needs by implementing and customizing the ZOHO One inventory module. The integration with existing systems and comprehensive training ensured a smooth implementation.
Our solution enabled efficient inventory management, optimized stock levels, and tracked inventory movements. We simplified the management of distributed inventory to third-party manufacturing partners and integrated the accounts for automated transaction recording.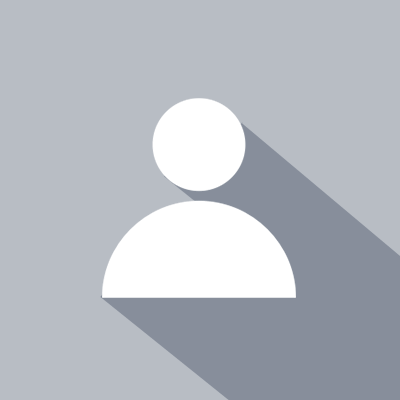 Asad Govani
"Instance IT Solutions' remarkable development and implementation led to promising outcomes and the accomplishment of the project goals. The team executed a transparent and effective workflow while maintaining a good communication flow. Their deep understanding of the business flow was impressive."

Real-time Inventory Visibility
Optimize your inventory with real-time visibility into stock levels, orders, and shipments. Implement efficient stock tracking, demand forecasting, and replenishment strategies. Minimize stockouts, reduce carrying costs, and enhance customer satisfaction.
Streamlined Order Fulfillment
Efficiently fulfill customer orders. Automate order processing, inventory allocation, and shipping workflows. Improve order accuracy, reduce order cycle times, and optimize warehouse operations for increased efficiency and customer satisfaction.
Complete Inventory Optimization
Make data-driven inventory decisions. Analyze sales patterns, demand fluctuations, and seasonality to optimize stock levels and inventory replenishment. Minimize excess inventory, improve inventory turnover, and maximize profitability.
Inventory Management Enterprise software is a comprehensive solution designed specifically to help large-scale enterprises efficiently manage their inventory. It provides tools and functionalities to track, control, and optimize inventory levels, streamline procurement processes, manage stock movements, and improve overall inventory accuracy and visibility.
By using our Inventory Management Enterprise software, your organization can experience several benefits. It allows you to optimize inventory levels, reduce carrying costs, prevent stockouts and overstocks, improve order fulfillment and customer satisfaction, enhance demand forecasting, streamline procurement processes, and gain real-time visibility into inventory data.
When evaluating Inventory Management Enterprise software like ours, consider features such as inventory tracking and monitoring, demand forecasting, order management, procurement and supplier management, warehouse management, barcode scanning and integration, real-time inventory visibility, reporting and analytics, and integration with other systems such as ERP or e-commerce platforms.
Our Inventory Management Enterprise software improves inventory control by providing real-time visibility into inventory levels, movements, and trends. It helps you track and monitor inventory accurately, optimize reorder points and safety stock levels, automate replenishment processes, streamline stock movements within warehouses, and implement efficient demand forecasting practices.
Yes, our Inventory Management Enterprise software are always customized to fit your organization's specific inventory processes and requirements. As a reputable software provider, we offer customization options to align the software with your unique inventory workflows, product categorization, stock valuation methods, and integration needs.
We are trusted by over 650+ clients.
Join them by using our services and grow your business.
Get a Quote