What Are the Major Components of CRM Software? Why Do You Need A CRM Software?
Content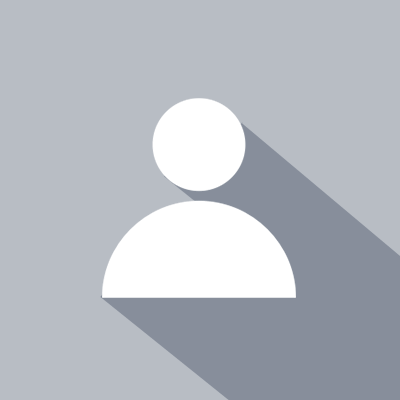 CRM - Stands for Customer Relationship Management. It is referred to as a process, strategy, or software that enables business organizations to manage relationships with their customers and vendors. CRM software helps automate and manage the lifecycle of a customer for sales and marketing departments. 
---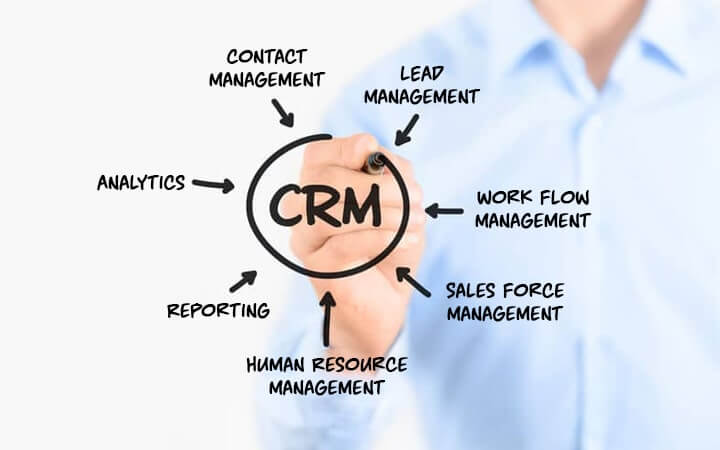 Introduction
CRM - Stands for Customer Relationship Management. It is referred to as a process, strategy, or software that enables business organizations to manage relationships with their customers and vendors. CRM software helps automate and manage the lifecycle of a customer for sales and marketing departments. 
Businesses are likely to succeed in case they have steady and excellent relations with their clients. Thus, it is the only reason the technologies addressing customer-related issues are becoming increasingly popular. CRM software unifies customer data into a single repository, allowing users to organize better and manage relationships, automate routine tasks, and track performance and productivity. In short, CRM is the engine that drives the customer's trust and strengthens customer relationships.
Why do you need CRM Software?
It will be easier for a person to manage customer interactions, provide support and maintain relationships through reliable systems and processes. The CRM system offers the following significant benefits.
Access to customer data is easy: Searchable databases are included in customer relationship management systems, allowing users to access client and prospect information during meetings. In addition, some solutions let users sync information across multiple devices, providing the most up-to-date customer information from any access point.
Automation allows more efficient procedures : CRM software allows users to standardize workflows and processes related to sales, marketing, and customer service to increase team coordination.
Insights regarding business performance and customer behavior : Some CRM software providers include analytics capabilities that allow users to develop bespoke dashboards and reports based on customer data. These reports aid with consumer segmentation, revenue tracking, and tailored campaign management.
Major Components of CRM
CRM is made up of several components that are essential to the organization's success. The components of CRM are:
1. Contact Management
Essential information of customer/client such as name, email address, phone number, work details, past communication, social media accounts, etc., should be easily accessible. The main advantage of CRM is it allows making client records and also modifications for the same. So, having CRM, an organization can effortlessly deal with client data.
2. Lead Management
The essence of lead management is keeping track of the sales leads as well as its distribution. This component of CRM mainly benefits businesses like sales industries, marketing firms and customer executive centers. The activities associated with lead management involves campaigns, designing customized forms, preparing mailing lists, etc. It also analyses client purchasing patterns to find potential sales leads. 
An in-depth examination of client buying patterns and potential sales lead aids in capturing the maximum number of sales leads and improves sales. Therefore, a CRM platform that cannot collect as much information about potential leads is practically futile.
3. Work Flow Management
How CRM saves time and effort? Several processes run simultaneously when it comes to management and this requires efficient cost-cutting and the streamlining of all the processes. Workflow Management is the term for this occurrence. The productive component of customer relationship management is workflow management. It supports customer registration, ordering, delivery, follow-up notifications, etc., without skipping any steps.
The workflow process primarily entails the simplification of processes, which ultimately helps in cost reduction. In addition, workflow automation saves time and energy by eliminating the need for several individuals to perform the same task repeatedly. Routing papers and filling out forms are only a few of the elements in the process, which is designed to save time and effort.
4. Sales Force Automation
Do you know how CRM can help you in revenue generation? It can help you with the essential component - Sales Force Automation. This is one such component that almost all business organizations use. This component includes forecasting and recording sales processing. It also keeps track of the potential interactions of the workforce. 
Further, it helps to know the revenue generation opportunities better and make it very useful. As a result, SFA encompasses opportunity management, which entails assisting sales strategies and assuring the company's interface with other departments.
5. Human Resource Management
The vital component of CRM involves the effective use of a human source at the right time at the right place. HRM ensures the capabilities and intellectual levels of professionals required to match the tasks. This essential component is not only for large-scale organizations but also for medium-scale industries as well. With human resource management, the growth and development of the workforce is considered in creating strategies for a business to succeed.
6. Reporting
CRM manages sales, customer reports and marketing. CRM can create multiple reports with precision and accuracy. It not only generates reports but can also export these reports to other systems. This business report simply means insight into the business of daily work and operations. It will give the exact position of the company at any instance of time. So, it provides business updates and comparisons that can save historical data as well.
7. Analytics
Every firm needs analytics because it evaluates and reflects data to maintain track of market trends. To gain a deep understanding and analysis of the patterns, it is necessary to create graphical representations of the data in histograms, charts, figures, and diagrams using current and historical data. Analytics is a critical component of Customer Relationship Management since it enables in-depth analysis of data needed to calculate business progress. Analytics is an integral part of CRM since it allows for a more in-depth analysis of the data needed to calculate business progress.
Overall, each of the Customer Relationship Management components mentioned is vital for improving the work structure as well as the market response to the business and its products.
We are trusted by over 650+ clients.
Join them by using our services and grow your business.
Request a callback