How to Choose the Right Customized CRM Solution for Your Business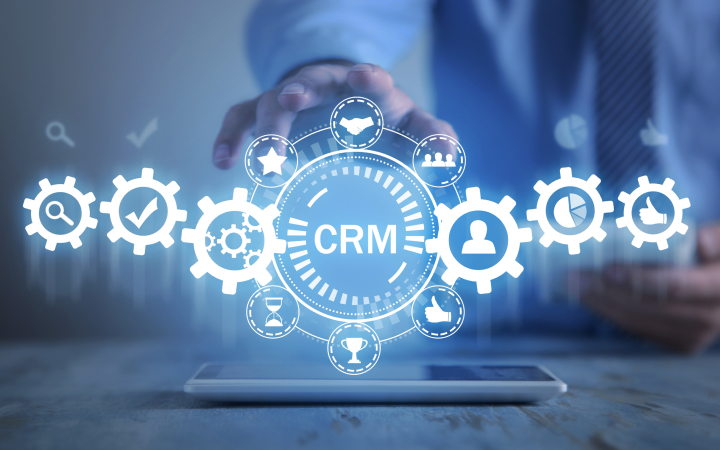 Introduction
Without any question, a successful Customer Relationship Management (CRM) system is essential for every growing organization. Suppose you're considering implementing a CRM system; in that case, it reveals that your business is expanding, and you need a powerful strategy to manage sales, marketing, and customer service more efficiently and carefully planned. The good news is that the right customized CRM solution will increase your business's operational efficiency and drive growth in the future.
There comes the point where managing your customer database through hundreds of spreadsheets, switching between documents or systems to find lead or customer data, or navigating between sales prospects simply by finding scribbles on post-it notes is no longer a method. The reliable CRM software may help you stay competitive regardless of the size of your business by enabling you to:
Maintain a record of any interactions with clients

Keep control over your marketing and sales initiatives

Develop strong connections with the current customer base

Enhance the number of products and services that you offer

Improve communication between the sales and marketing units

Attract and retain new clients
However, choosing the best CRM system for your business isn't easy. In this article, we'll provide some helpful advice on choosing the best CRM system for the business you work for to reduce the stress associated with decision-making.
Considerations while Choosing the Right Customized CRM Solution
With so many factors to evaluate and analyze when selecting a CRM for your organization, there is one that you must take into account - your business needs! But it would be best to consider deployment options, customizability, price, scalability, and business value before choosing a customized CRM solution. Here are the most significant factors to be considered while choosing the right CRM system:
Identify your need: a cloud-based or on-premises CRM solution
There are advantages and disadvantages to both options available. You don't require a server or technological understanding for a cloud-based (Software-as-a-Service/SaaS) solution. To get started, all you need to do is log into the cloud CRM application in your web browser. The vendor's server keeps all of the data.
However, cloud-based systems require less technical assistance and can be easily accessible via smartphones and other mobile devices. You cannot access your data if your Internet connection runs out.
With an on-premises solution, the software is personally acquired by you and physically housed on your premises. So, if you want to integrate with other client applications, you will have direct access to the servers. Additionally, you won't have to bother with regular subscription fees. However, you'll need to hire internal IT staff, spend more money upfront, and buy the required hardware and software.
Just because you need one deployment choice now doesn't imply you won't need the other one later on, so take caution carefully. Select a CRM system that is flexible and has the potential to evolve with your company.
Ensure the system integrates with existing applications
Your CRM system will likely not be the first software solution you implement in your organization. So, be sure the system integrates with the existing applications and software. It is one of the most important factors when selecting a CRM solution for your company. You're purchasing CRM software to improve the efficiency of your business operations! Because of this, you must confirm that the CRM system can interface with other applications you use.
Your operational costs will decrease, and your life will be much simpler if your other solutions can be seamlessly integrated with your effective CRM. An ERP or other accounting program, HR system, your website to import new leads, invoicing, e-commerce platforms to record transactions, and especially e-marketing operations should all be smoothly integrated with CRM software.
Similarly, make sure you can quickly migrate your current contact information into your new CRM platform. You can import data from other sources into most CRM applications. Check if your CRM program allows you to export data as well.
Know what security measures it offers
You must carefully examine the client and business information stored in the CRM software. Being thoroughly aware of the different security features and precautions is crucial. It is also necessary to back up data correctly for easy retrieval. All of this will be helpful for your business in many ways.
Along with knowing the positive aspects of the system, anyone who plans to buy it should also be aware of its drawbacks. Learning the software's limitations is very important. We must understand the extent of the software's customizability options and any other potential service- or software-related constraints. Being aware of it beforehand enables us to adjust what we choose as applicable.
Additionally, even if your firm doesn't initially require every feature that a CRM system offers, that doesn't mean it won't require enhanced capability in the future.
Select a nearby supplier with industry-specific knowledge
You may work in an extremely specialized field. Because of this, it makes sense to check out a CRM provider with previous experience serving businesses and industries like yours. Simply browsing a vendor's website will give you an approximate idea of what types and sizes of businesses they work with. You can also look for consumer reviews, references, ratings, etc., on other review websites.
The vendor's local partner network is another factor you should consider. Many businesses prefer a local partner to provide local support throughout and after CRM deployment. If this is important, you should investigate the vendor's partnership connection.
Consider the features and functionality you require
Your company is unique due to the nature of its operations, market segmentation, and growth patterns. Thus, allocating resources to a set of standards and fundamental or unchanging procedures is not a good idea. You require the right customized CRM solution!
The demand for CRM is going to rise as your firm grows wider. You must therefore ensure that the CRM solution you select can be readily upgraded to the subsequent, more advanced version. Another thing that should be remembered is that CRM software frequently comes with many features that must be accessible to a diverse range of enterprises. But why should you pay for features that you don't use or need?
Many times, new CRM consumers overestimate the functionality they truly require. Consider if everyone in your firm requires all of the bells and whistles that a CRM may provide. The number of users at your firm is also affected by this. Different users may require specific user plans.
As a result, your sales department may require a CRM with an advanced sales set and the ability to utilize CRM on mobile devices, while your customer service team may merely require marketing-related functions. It is much more obvious that you avoid "one-size-fits-all" solutions and select a CRM that can adapt to your specific demands!
Take a free trial and request a demonstration
Don't ever trust CRM software blindly! A brief trial period is always an effective approach. The simplest and quickest way to learn is to start with a live (or online) demonstration and then proceed to a free trial.
When you attend a live demo, a salesperson leads you through the software and demonstrates how to use it. After that, you can ask specific inquiries regarding the business you run.
Once you clearly understand how everything operates and can see the system's positive factors and limitations, you can continue collaborating with the trial version. Weigh factors like usability, essential features, and expansion potential. Additionally, we suggest having at least two suppliers on the table so you can evaluate their CRM capabilities.
Conclusion
Choosing the right customized CRM solution for your business is important and sometimes time-consuming. However, CRM is undoubtedly valuable for the success of any business. As you begin your CRM research, the abovementioned considerations may help direct your decision-making. Regardless of the size of your business, it's a good idea to map out your demands, requirements, and budget to choose the best solution.
Be cautious because it's easy to get carried away with all the amazing things CRM can accomplish for your organization. Get started small and gradually increase your investment as your business grows. Instance IT Solutions is a software development company with extensive experience creating customized CRMs for businesses of all sizes and sectors.
Are you looking for practical ways to grow your business's sales? Certainly, we are here to help you. Contact us today to learn more about getting the best possible CRM solution for your business!
We are trusted by over 650+ clients.
Join them by using our services and grow your business.
Request a callback