CRM software development company
CRM applications allow businesses to improve productivity. We can help businesses by optimizing sales, customer-related data, and analytics.
Talk to Us Now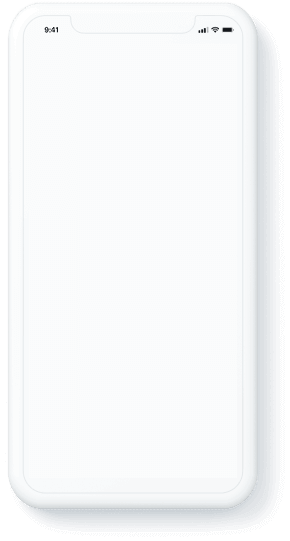 CRM For Life Science
Give the best quality plans to customers with the best CRM!
Life science has been a foundation for building a strategy in the business of science. Many industries need CRM development services to grow and improve their revenue streams. CRM software can also implement innovative strategies within the science industry. A CRM software development company can help the life science platform receive higher revenue opportunities, better layout, lower costs, and many other services.
CRM For Financial Services
Secure financial services with custom CRM development!
CRM is an essential tool for the banking and financial industry. CRM solutions can help any industry advertise new clients, close deals, and empower employees. Everyone in the financial and banking services industry needs a trusted customer relationship. We can help you meet your customers' social needs. Instance IT Solutions, a CRM software development company, can provide top-notch services such as increased customer retention, sales, and practical marketing strategies.
CRM For Real Estate
Leading the real estate industry with personalised CRM software!
Do you want to make sure your customers are satisfied with your real estate business? You don't have to worry! Use a CRM tool to make your real estate clients happy. It can be not easy to understand your customers and move them forward. But it is possible. Instance IT Solutions is the most suitable CRM software development company. We can help you with many services, including improved informational organization, Enhanced communication, Improved customer service, automation of everyday tasks, and other benefits. CRM software applications are the best way to ensure your customers are satisfied.
CRM For Retail
Expanding retail business with CRM software!
Clients are the foundation of any business. Without clients, no business can run. Individuals and business owners seek ways to make their businesses more customer-directed, which will aid in their operation. So, it is practiced with the help of Customer Relationship Management. Custom CRM solutions have many benefits. We at Instance IT Solutions are a top CRM software development company and are here to help. CSR features include team visibility, dealing with customer concerns, filtering, sorting quality leads, team tracking, etc.
CRM For Insurance
Secure your customers with customized CRM!
CRM for insurance Innovating and creating digital experiences has become a challenge for insurance companies. Because of the high demand for insurance today, they need CRM software solutions to customize their layout to meet their customers' needs. With the help of a CRM development company, this is possible. We will help you make your insurance company more generic, so you can offer services that increase your profit margins and customer satisfaction. CRM software services can also help your insurance company improve data security. It offers many benefits.
CRM For Services
Make trust between clients and companies using CRM for the service industry!
In today's competitive market, service and support are essential to a company's success. Every service company needs a friendly relationship with customers to increase the value of their services. The service industry can drop all trust issues between clients and companies by using CRM systems. The custom CRM software company provides you with the best CRM services. We can help with managing contacts and dealing with difficult situations. A CSR system can make your service business more profitable.
CRM For Startups
Engage more customers of start-ups with custom CRM software!
Startups need to have strong customer relationships. They require the most trusted services and interactions with their customers. That is why CRM software development services are essential. CRM systems allow everyone at your startup to access the most current and relevant information about your customers. As the leading custom CRM software development company, we at Instance IT Solutions are here to help. So, for your startups, we will create a CRM system that will strengthen your relationships and lead to top-notch results for your startups.
CRM For Non-Profit
Increase growth of nonprofit organizations with customer relationship management tools!
While non-profit organizations do not have customers, they do have donors. Custom CRM software is necessary to improve the donor status in non-profit organizations. We can help you find the right CRM software development company to provide the best services for your non-profit organization. We can help you create a website that will attract donors to your non-profit organization. We can help you with event planning, data analysis, and marketing campaigns. Your non-profit will be the best in the country.
Case Study
Clients come to us with the need that they want a consumer-friendly website and that they want to build pleasant client relationships.
Thanks to this website and their CRM system development, our website Greentech Engineering is engaging with more clients.
Requirements
Clients come to us with a variety of CRM software implementation requirements. Clients' most common problems and requirements in CRM systems are systems that assist them with Contact Management, Client Interaction Tracking, Database Management, and other functions. Clients have varied requirements depending on whose perspective they belong to. Thus, it doesn't matter what the demand is in this case. Instance IT Solution, a CRM software development company, is here to help you with all your needs. Our well-trained and experienced CRM software development company team will assist you with your platform.
Solutions
We are here to provide an adequate solution for our clients. Clients come to us with various needs, and we are here to help them find solutions. First, we analyze their requirements for a CRM system. Then, with the help of a team made up of top CRM developers and designers, we develop a CRM system that suits their needs. We provide them with an affordable high-end CRM system and offer the latest capabilities. This allows them to rate their scalability and build good customer relationships.
Tools & Technologies Used In CRM Application Development
The development of CRM in a manner that it will help your business centralize improving, enhancing and making your relationship more effective with customers. Take a look at the most accessible CRM tools.
We are trusted by over 700+ clients.
Join them by using our services and grow your business.
Get a Quote