HRMS software development
Many Companies can manage their workforce without HRMS software. Yet, with an effective HRMS, the company can streamline its task processes and improves sales performance.
Talk to Us Now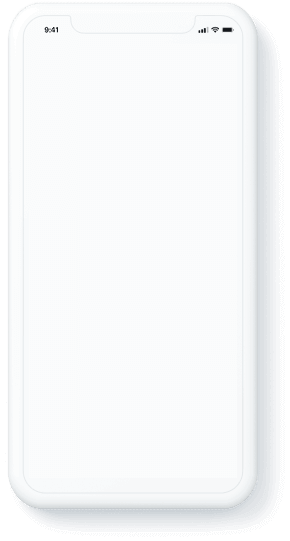 Our Expertise
Energy and Natural Resources
HRMS For Energy and Natural Resources
Operate a sustainable freeway with HRMS software solutions!
The HR (HR payroll software) landscape is experiencing remarkable change due to technological advances. The HRMS revolution transformed the technological age and proved the most useful energy and natural resource. These will create a sustainable business environment and allow the energy industry to operate on a sustainable freeway. HRMS can also help you save time and money. Instance IT Solutions is a leading HRMS software development company. We help you make natural resources and energy work more sustainably.
HRMS For Service Industries
Manage the service industry more easily with HRMS software!
A solution for human resource management is essential if the service industry remains on top of its new functions. HRMS software assists service industries in increasing their income and making it easier to manage. Instance IT Solutions can provide you with top-quality HRMS software development services. Contact us for more details. The HRMS and payroll software providers offer many benefits to the public sector, such as eliminating human error, protection against fraud, effective management regulations, time savings, etc. .
HRMS For Consumer Industries
A flexible workforce industry with HRMS solutions!
Providing a flexible workforce is yet another fundamental need for businesses in today's environment. As the number of consumers is becoming more variable, adapting an HRMS system (payroll provided software) to scale and accommodate your ever-changing consumer needs is essential. If you wish to provide your customers with a boost, you need an HRMS system that will be flexible and scalable enough to meet their evolving needs.
HRMS For Discrete Industries
Analyze your production process with HRMS software!
Today HRMS support is required for make-to-stock, make-to-order, and discrete industries. HRMS is altering the platform of the discrete industry today. Because of the benefits of the HRMS system, more than 70% of the discrete sector is now implementing it. To improve HRMS output, you can better analyze your production processes by using graphical views and flawless dashboards. With Instance IT Solutions, you can boost your discrete industry and make it more scalable and manageable. Contact us for more information!
HRMS For Financial Services
Automate your financial services with HRMS tools!
Financial management and accounting services rely heavily on HRMS systems. HRMS systems are used by businesses to automate accounting and financial tasks. To automate your financial department, Instance IT Solutions can assist you in locating the best HRMS software development firm. HRMS software development services may increase resource forecasts, optimization, departmental collaboration, resource management, and scalability, giving you a competitive advantage.
HRMS For Public Services
Open the leadership opportunities with HRMS software tools!
Today, cloud-based HRMS software strives to increase the productivity and efficiency of government services by automating repetitive and manual operations. HRMS helps manage the public sector's outlook and gives them greater leadership opportunities. It will provide all information about the public sector and help visualize and track the progress of the public sector. The instance IT Solution is the HRMS software development company to improve the public sector outlook using the HRMS system.
Case Study
Clients approach us with the requirement for an HRMS System for Effectively Managing Regulations.
Today, our website 3DN offers the secure and effective storing of employee data. And it's all because of Instance IT Solutions.
Requirements
Clients come to us with a variety of HRMS system requirements. All they need is a customer-friendly HRMS system, and this is the most basic requirement for which they need a solution. Other than that, requirements vary depending on the industry. It doesn't matter about your requirements; our HRMS software development experts analyze them and present you with the best possible solution to help you improve the industry's performance.
Solutions
We are here to give our clients the best HRMS solutions available. Each sector has its HRMS requirements today, and we analyze them before advising on a solution. We have the greatest HRMS software development team, which will help you grow your business by providing you with the best HRMS system.
Tools & Technologies Used In HRMS Software Development
The development of an HRMS system that is able to be upgraded to handle HR and related processes throughout the lifecycle of an employee. Explore latest tools for HRMS solutions.
We are trusted by over 650+ clients.
Join them by using our services and grow your business.
Get a Quote