Progressive web app development company
We Make web applications function similarly to mobile or desktop apps for a better user experience.
Talk to Us Now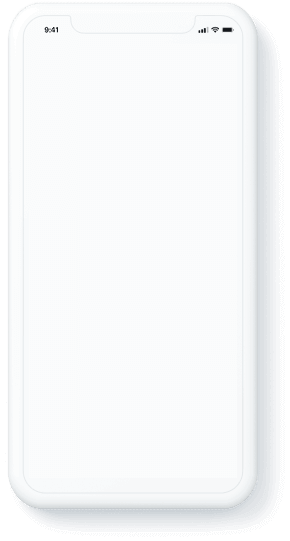 Progressive Web App For Startup
A thriving start-up opportunity with Progrecive Web apps!
The modern progressive web app is thriving because it offers many opportunities. Businesses are searching for sustainable progressive web apps. We can help them create an app that allows management, conversion, and retention. We can help you expand your business. You can use advanced web app development services (PWA development services) to increase sales opportunities, work offline or on the low-signal network, and many other benefits. Get in touch with us! Get more information.
Progressive Web App For Individuals
Give brick mortal to your small-scale business with PWA!
If you're looking for a progressive web app development company, you've come to the correct spot. Better progressive web apps (PWA apps) are a feature everyone is working on. And we are here to provide you with advanced web app services to offer your project a new framework. This feature is intended for business owners who want to improve user engagement. We are here to assist you with services such as low-cost delivery, superior app performance, increased user adoption, and many more. If you are seeking a job, we can help you find one. Don't hesitate to contact Instance IT Solutions for any information.
Progressive Web App For Business
A lead to business with web app development!
In the age of ranking apps and technologies, a progressive web app is an application that has gained popularity in recent years. This is since it is a set of best practices for making a web application function like a desktop or mobile application. If you're looking for a way to grow your small business, talk to our experts. We are the top progressive web app development company that offers services like rapid scaling, easy engagement, and many others.
Progressive Web App For Enterprise  
Make your enterprise platform more manageable using our PWA services!
Apps are at an all-time high. Today, everyone is looking for Progressive app development (PWA app development) since every startup looks for friendly apps. Startups will find this progressive web app (PWA progressive web app) useful because it opens the doors to Capability, Readability, and Instability. This service is popular among startups because it offers an app-like experience without the need for downloading anything. PWAs can assist all types of businesses, regardless of industry. We are the top IT Solutions and well-known progressive web app development company, and we can provide you with services like Native-Like Experience. Easier to Market, greater audience concept, easier to Discover, and many others. So, what are you waiting for? Contact us today to get progressive web app services.
Case Study
Client's demand is for a stable, progressive web app.
Thanks to the Instance IT Solution progressive web app development firm, YOLO farms are now developing solidity, credibility, and competence.
Requirements
There are many requirements of Clients related to progressive web apps. Clients come to us with their various needs as they want an app to increase customer retention and loyalty in the manner they desire. Or also want an app that is flexible to use in their business, enterprises, startups, and individuals. The progressive web app is an application that is boosting app for every firm. Also, the client's primary need is to have an affordable progressive web app. Instance IT Solutions here for all your solutions!
Solutions
The progressive web app development company is here to help you find the right solution. We are proud to offer solutions for every IT Solutions person. Our progressive web apps are designed to perform well and are coordinated with your prospects, businesses, enterprises, and individuals; we will also provide flexible and manageable apps that will allow you to grow and thrive at your scale and management. We are the best progressive web app development company in Surat.
Tools & Technologies Used In Progressive Web App Development
PWA development requires the use of the most up-to-date web development and well-engaged tools. Explore more tools section here.
Ideal process of Progressive Web App Development
We consider each project individual and unique, making the process highly customized for the app. However, in most scenarios, our progressive web app development includes
Create an application shell
Register a service worker
Configure the install prompt
Analyse app's performance
Audit app with Lighthouse
We are trusted by over 700+ clients.
Join them by using our services and grow your business.
Get a Quote