Social Media Optimization Company
We focus on three main goals of social media optimization, which is to increase the visibility and reach of your content, resulting in greater engagement that will generate better ROI results.
Talk to Us Now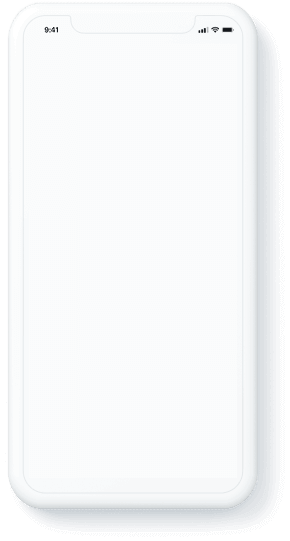 Social Media Optimization For Life Science
Increase the capabilities of your life science brand with SMO!
Consumers increasingly highly endorse social media as a source of information, which is why life science companies demand the services of a social media optimization firm. And we, the social media optimization company Instance IT Solutions, as a leading social media optimization company, are here to assist you in increasing the compatibility of your life science brand by advertising it widely online and getting it to rank on major social media platforms. Users can support and humanize the realm of evidence-based medicine and patients themselves by using social media. Understanding the value of social media in the life sciences and using it correctly might help you better understand your target audience. 
Social Media Optimization For Financial Services
Grow your financial industry more digital using Search Engine Optimisation services!
As the financial services industry grows more digital, social media optimization is becoming a more important source of advertising as banks and financial services become more effective in their operations. In the financial services industry, social media optimization is a must-have technology because it aids in making informed judgments. We, the leading social media optimization company, are noticing a surge in financial services sector social advertising, with Lookalike Audience modelling in Facebook ads becoming more popular. We can help you reach new audiences, strengthen relationships, highlight your brand's purpose, and create community trust, among other things. 
Social Media Optimization For Real Estate
Reach your business to more customers with SMO!
The real estate market's atmosphere and prospects are changing because of various social media optimization services. Deciding on a social media optimization strategy is crucial in any real estate business. Real estate agents depend on current data to make essential decisions and increase the reach of their online presence. Real estate brokers can use Facebook and Twitter to get in touch without a vast audience at the right spot at the appropriate moment. As an Instance IT Solutions, a growing social media optimization Company that helps with experience real estate services that make a difference.
Social Media Optimization For Retail
Get in touch with the vast audience with Search Engine Optimisation!
Retailers, by far, stand to benefit the most from social media marketing. And, contrary to common assumption, social media isn't hurting retail; rather, it's allowing the industry to evolve. The beauty of social media for retail is that you can interact with customers at almost any stage of their journey. Having built-in SMO (social media optimization) tools in your point-of-sale system is a great method for your retail business to reach out to more customers. We at Instance IT Solutions, as a most reliable social media optimization company, are here to help you increase the visibility of your retail presence on social media.
Social Media Optimization For Insurance
Make communication more effective with Search Engine Optimisation!
Social media optimization (SMO) is used as a digital marketing method to promote the profile and service of your Company. As a social media optimization company (SMO company), using social media platforms to enhance the web presence of a company or organization. SMO is essential for insurance platforms to communicate with clients effectively and efficiently (social media optimization). This is why using SMO to improve the efficiency of your insurance company and expansion is essential.
Social Media Optimization For Services
increase social media presence with Search Engine Optimisation services!
Today, "social media" has become a thriving sector for every service company, as it aids in the firm's further growth. Most of the service industry demands an optimization of social media platforms to increase their social media presence, profile, and posts. This lets them increase their output and engage their audience with different opinions and perspectives. If you operate a service firm, We, as search media optimization agency, help to improve your business's profitability.
Social Media Optimization For Startups
Mark your startup's first impression with Search Engine Optimisation!
Startups are usually a company's first image, and today, every startup is seeking a strategy to grow their business. So, what do you have to lose? And what could be more profitable than putting money into a social media optimization company? Social media optimization will be beneficial to startups since it will help them grow in scale and become more engaging in the eyes of their customers. Social media optimization experts can also help startups make the finest initial impression. With SMO services, you can give your startups a boost.
Social Media Optimization For Non-Profit
Advance your nonprofit organization with Search Engine Optimisation!
Anyone who has worked with non-profit organizations on social media understands that there are both obstacles and benefits. However, having the greatest tools for your social media non-profit marketing will benefit you. SMO Social media optimization is a tool that can assist you in advancing your non-profit organization. Furthermore, it will increase the visibility of your profile in the eyes of the audience, allowing you to expand your scale. It also helps you to spread your message both globally and locally. As a result, We, as a social media optimization company, provide fantastic results for non-profit organizations to expand their reach.
Case Study
Clients come to us with the desire for social media optimization that will help them increase sales and profits.
Today, Shangrila is unquestionably getting a high graph of scales and generating revenues with Instance IT Solution SMO technologies.
Requirements
Various clients have varying requirements for search media optimization since different platforms have varying criteria. One of the most basic goals of clients is to make their profile more engaging and their pages more visible in customers' eyes. Not only that, but clients have various other needs specific to their fields. No matter what the market is, we are here to supply our clients with the best possible solutions.
Solutions
As an ROI-focused social media optimization company, we are here to deliver the greatest solutions ever to our clients, we first analyze all of our clients' social media optimization requirements, and then we plan to raise the clients' profiles. We make their profile more engaging and help their posts reach millions of people, so it not only improves their profile but also helps their business to rise to the top. If you have any search media optimization needs, then contact us.
Tools & Technologies Used In Social Media Optimization
Social media optimization(SMO) in an approach that encourages online consumer acceptance and assists in increasing sales and profits. Here are the tools of SMO which make it easy to accomplish.
Ideal process of Social Media Optimization
We consider each project as individual and unique, making the process highly customized for the app. However, in most scenarios, our social media optimization process includes:
Social searchability optimization
Content strategy optimization
Individual post optimization
We are trusted by over 700+ clients.
Join them by using our services and grow your business.
Get a Quote