Windows Presentation Foundation C# App Development Company
We are WPF experts who can help you develop powerful Windows applications. Our expert team can provide result-oriented business solutions.
Talk to Us Now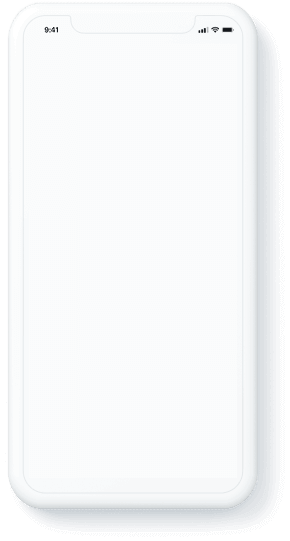 Windows Presentation Foundation C# For Startup
Thrive for start-ups with WPF desktop applications!
Today, WPF apps are the most popular, even among startups. WPF is an app for entrepreneurs that may assist them in growing their businesses. WPF services are essential if you want to grow your business. We, Instance IT Solution, are the most user-acceptable WPF application development company. The WPF application in C# allows you to combine the most excellent features of many systems. The WPF app provides inherent scalability to your startup. This means that you can take it to new heights.
Windows Presentation Foundation C# For Individuals
Lead your small-scale business with WPF desktop software!
WPF application development (Windows WPF application) is now becoming important for small companies. Windows WPF streamlines business processes by allowing users to track changes in documents and save data at any time. We offer services that increase efficiency and communication costs in businesses and create transparency within departmental communications. Our in-house WPF application development team can offer your company a complete range of IT services.
Windows Presentation Foundation C# For Business
Enhance your business with WPF Desktop's responsive software!
You'll need to take your business to the next level if you want. WPF is a must-have for any business that is looking to grow. The WPF App can help your business change how you think about commercial strategies. Instance IT Solutions is a top WPF application development company that provides WPF Apps as a tool that can help you plan your trip to work and other tasks. This app will help you create UI controls that offer unlimited possibilities and flexibility to your company. Scalability can be helpful in multi-resolution situations. It will help you improve your workflow and keep your business running even when you aren't there. These features are essential for every business owner.
Windows Presentation Foundation C# For Enterprise
Deliver more than expected growth in enterprise services with WPF software!
The WPF desktop application is now assisting enterprises in a more advanced manner. If you're seeking a way to rank your UI, Instance IT Solutions, the leading WPF app development company, is here to help. WPF programmes can have incredibly great user interfaces. We give you the most useful WPF app services to help your business scale to new heights.
Case Study
Client's requirement is for a WPF app service that is both profoubdable and scalable.
Instance IT Solution WPF development services has open the doors of possibilities and flexibility for our company KIOSIST
Requirements
WPF Services are now an essential service for entrepreneurs and business owners. Many clients come to us from different perspectives with their WPF needs; they only need our WPF app development services. The client's primary goal is to increase scalability with WPF. Thus, they required the most up-to-date and professional version of WPF to help their startups and businesses grow rapidly. Instance IT Solutions is here to help with all aspects of WPF application development.
Solutions
Instance IT Solutions' main goal is to offer the best WPF solutions to all clients who come to it. Because of our knowledge and experience, we only offer the highest quality lotions. We have the most advanced WPF software available. Our WPF company includes top WPF developers to help you and your startup grow at an accelerated level. Our services are cost-effective, efficient, and well worth it. Contact us now.
Tools & Technologies Used In Windows Presentation Foundation C# application development
The development component is a part of the Windows Presentation Foundation in such an approach that it offers amazing skinning and styling framework tools as well as more flexibility. Discover the latest C# development tools here.
Ideal Process Of WPF application development
We consider each project individual and unique, making the process highly customised for the app. However, in most scenarios, our WPF application development includes
Validate Customer's Desktop App Idea
Research About Current Market
Defining The Core Functionality
Designing Wireframe and Prototype
Developing and Testing Customer's MVP Desktop App
Validating Customer's MVP Version from Tech Leads
Launching an MVP Version of Desktop App
Get Feedback of MVP Desktop App from Users
Continuously Maintain Customer's Desktop App
We are trusted by over 700+ clients.
Join them by using our services and grow your business.
Get a Quote